Watch Over 4000 Free Video Art Lessons
Get Inspired! Over 12,000 hours of Art Instruction! All Media, All Skill Levels.. Let's Create More Art!
Why Free!

Let's Create More Art

Jerry's Artarama is committed to helping the artist community through the use of our extensive library of "How To" Free Art Lessons on Video.
Artist experts and professionals demonstrate, teach, offer tips, techniques and art instructions on video for beginners just starting out, intermediate in training and advanced artists.
Exciting Free Art Lessons and Art Instructions Include:

Whether you are just starting out, a more skilled artist or advanced artist....getting new tips, ideas and techniques could never be more fun and exciting!

FREE VIDEO Art Lessons and Art Instructions on Video - How To Draw, Paint

FREE VIDEO Art Lessons and Art Instructions on Video - How To Draw, Paint

Create paintings
How to draw
Oil painting lessons
Easily blend oil pastels
Acrylic painting techniques
Sumi painting, Brush Control, Ink drawing, drawing the figure, pen and ink techniques
Acryilic resist painting technique
Draw the human figure
Realism to your still life paintings
Learn to draw people and faces.
Get the art supplies and materials seen in the free art lessons

Art instruction subjects also include: Painting clouds, painting sunsets, painting sunrays. Using oil paints,acrylic paints, pastels, painting in pastels, lessons for beginners, advanced, lessons for intermediate and professionals. How to draw faces, animals, figures, people and more.
How To Paint A Desert Landscape For Kids | Kids Video Art Lessons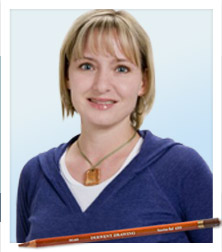 How To Paint A Desert Landscape: Art Projects For Kids
with Lindsey Volin
Description
Follow along with Ms. Volin in this fun-filled free art lesson creating your very own desert landscape! Using watercolor paints found in the First Impressions Art Set, Ms. Volin will show you how to layer colors to create a brilliant sunset, then shell show you how to cut out a desert scene with cacti from black construction paper! In this activity, meant for third and fourth graders, youll not only learn how to work with watercolors, youll learn a lot about deserts, too!
Buy the Supplies
Click Image To Enlarge

Name

Price

Status

Notes

Qty

300 Series 140 lb. Cold Press Watercolor Paper (Pack of 25)

$64.44

In Stock

Product Badge:

LPP

Lowest Price - This item is already at the Best Lowest Price Possible and no further discounts or coupons can be applied.

Tech Notes:

Click This Icon To See Tech Notes

140 lb. Cold Press 25-Pack

Complete Art Set for Kids

$20.92

In Stock

Product Badge:

Is Proprietary

Exclusively At Jerry's! A Jerry's Artarama exclusive brand. The exclusive brands offer amazing quality, exceptional performance & great value. Comes with a 30 day money back guarantee!

Tech Notes:

Click This Icon To See Tech Notes

Travel and Storage Case -Metal Lined Sides with Clear Plastic Top (See through)Choose Better Quality Kids Art Materials

78 Piece Set -NON-TOXIC
All supplies conform to ASTM material safety standards
24 Watercolor cakes
24 Assorted colored pencils
15 Assorted oil pastels
10 water-based markers
2 plastic trays for color mixing
1 artists' paint brush
1 white vinyl eraser

Coupon Eligible

Coupon Eligible - This item qualifies for further discounts
Related Videos
More From Artist
DVD's/Art Kits
There are no products associated to this lesson video
About Lindsey Volin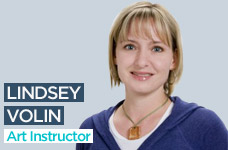 Lindsey graduated from Meredith College with a BA in Studio Art. She recently earned her certification in art education K-12 from Meredith. She loves teaching and is currently developing a DVD based art education program for homeschool students. Lindsey enjoys spending time with her family, watching bad true-crime tv and rockin' it to the karaoke mic.
More About Lindsey Volin
Brand Advocates & Ambassadors Wanted!
Learn More