Watch Over 4000 Free Video Art Lessons
Get Inspired! Over 12,000 hours of Art Instruction! All Media, All Skill Levels.. Let's Create More Art!
Why Free!

Let's Create More Art

Jerry's Artarama is committed to helping the artist community through the use of our extensive library of "How To" Free Art Lessons on Video.
Artist experts and professionals demonstrate, teach, offer tips, techniques and art instructions on video for beginners just starting out, intermediate in training and advanced artists.
Exciting Free Art Lessons and Art Instructions Include:

Whether you are just starting out, a more skilled artist or advanced artist....getting new tips, ideas and techniques could never be more fun and exciting!

FREE VIDEO Art Lessons and Art Instructions on Video - How To Draw, Paint

FREE VIDEO Art Lessons and Art Instructions on Video - How To Draw, Paint

Create paintings
How to draw
Oil painting lessons
Easily blend oil pastels
Acrylic painting techniques
Sumi painting, Brush Control, Ink drawing, drawing the figure, pen and ink techniques
Acryilic resist painting technique
Draw the human figure
Realism to your still life paintings
Learn to draw people and faces.
Get the art supplies and materials seen in the free art lessons

Art instruction subjects also include: Painting clouds, painting sunsets, painting sunrays. Using oil paints,acrylic paints, pastels, painting in pastels, lessons for beginners, advanced, lessons for intermediate and professionals. How to draw faces, animals, figures, people and more.
How To Display and Store Kids Artwork | Video Art Lessons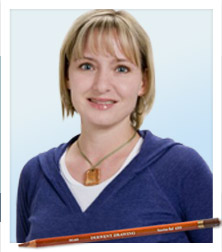 Displaying and Storing Your Kids Artwork
with Lindsey Volin
Description
Art education expert Lindsey Volin gives some great tips for parents to use to display and protect their kids artwork in this exciting free art lesson! In this video, Lindsey will explain some unique ideas that she uses for her own childrens art, from wrapping paper to creating your own gallery in your garage! For any parent overwhelmed by the plethora of art coming home each day, this video is full of great tips!
Subject:
Kids, Artwork: Displaying and Storing
About Lindsey Volin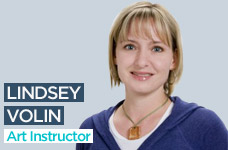 Lindsey graduated from Meredith College with a BA in Studio Art. She recently earned her certification in art education K-12 from Meredith. She loves teaching and is currently developing a DVD based art education program for homeschool students. Lindsey enjoys spending time with her family, watching bad true-crime tv and rockin' it to the karaoke mic.
More About Lindsey Volin
Brand Advocates & Ambassadors Wanted!
Learn More