If you come across a symbol on our web site that you don't understand, this special legend is here to help. To keep our category pages from getting too crowded, we've used icons to let you know when there is additional information about a particular product you need to know. If you see one of these icons in a product table, just HOVER over the icon (on mobile, click it) with more information.
Coupon Discount
This icon indicates it is eligible for coupon discount. Items with this icon represent items that at this time can be further discounted with the use of a coupon code.
No Coupon Discount
Lowest Price - This item is already at the Best Lowest Price Possible and no further discounts or coupons can be applied.
Oversized Fee
Oversized Surcharge - This item has an additional handling fee from our shipping company due to its dimensions, size and or possible weight. Your order will have a surcharge of $5.00 or $10.00 surcharge added depending on the actual items weight, dimensions and shipping destination. This charge is derived from our shipping company and not built into the price.
NOTE: this a 1 time charge per order. If you add more items that are considered oversize you will not pay additional oversized surcharges.
Jerry's Exclusive
This icon indicates an item as Only At Jerry's! Exclusive Jerry's only brand. When you see this symbol on our site or in advertisements it is a Jerry's Artarama best value exclusive brand. Jerry's exclusive brands offer quality, exceptional performance & value. Comes with a 30 day money back guarantee!
Bulk Pricing
Bulk Discounts Offered - Buy More, Save More - Bulk Discounts / Quantity Breaks are available. The more you buy the more you save! You can enjoy bigger savings by stocking up and buying bulk or volume on specific items and lines. No further discounts or coupons apply to bulk items.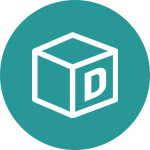 Drop Ship
Drop Ship - This item is shipped directly from the manufacturer. Please allow a minimum of two to three weeks for delivery, as the shipment date depends on manufacturer availability. in some cases additional charges may apply based on destination. This will calculated at time of order seen during checkout.
Tech Notes
This icon indicates that there are tech notes. Technotes are on the item level and can help you learn more about certain features, set contents, MSDS information and other important details related to the product.
Free Shipping
If you see this icon on a page, product line or in a promotion, this icon indicates that your order qualifies for free shipping and or the item ships free. More details are available on the pages and or at time of checkout.
Sale
This item indicates and items is on sale or everyday sale. Price shown is the lowest price offered for an item - additional discounts cannot be applied.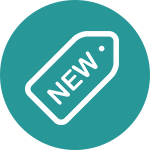 New Items
This icon indicates that it is a new item. You find this item on our product pages, sales, search pages or in special areas of our website.
Product Video
This icon indicates a product video is available for an item for you. Product videos are either demonstrations, assembly videos, commercials, free art lessons and tutorials. Visualizing your shopping experience!
Best Seller
This icon indicates it is a best seller. These items are popular with artists and sell the best as a top item.
Artist Endorsed
Currently NOT Online Yet - This icon indicates that an item has been officially endorsed by a professional artist.
Super Sale
This icon indicates that an item is on super sale or hot buy. Price shown is the lowest price offered for an item - additional discounts cannot be applied.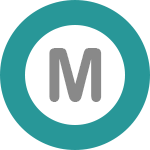 Minimum Quantity
Minimum Quantity - Purchase minimum required. You must purchase a minimum quantity of items items in order to be able checkout when certain items are present that require minimum amounts. You will see see how many of each item or mix of items in the same family you need to purchase on the product pages and in cart.
Eco Friendly
This icon indicates that an item is eco friendly. You'll find this icon on product pages that feature art materials that are environmentally friendly because of the way they're formulated, manufactured, or packaged
Clearance
Closeout - Items marked with a Closeout icon are on sale at even deeper discounts off list prices. Closeout items are available on a first-come, first-served basis, and only while supplies last. All sales are final, and returns cannot be accepted.
Overstock
This icon indicates that an item is an "Overstock" Item and is discounted at a lower price than normally offered. The "Overstock" price is for a limited time only as well as for certain quantities on items and times of the year.
Product Health and Safety Icons/Details
Hazardous
Hazardous - This item is considered flammable or hazardous. These type of items are not available for rush or air service. These items at times cannot be air shipped and can therefore restrict overseas shipping as well.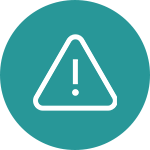 Additional Health Labeling: California Proposition 65
The State of California requires clear and reasonable warnings on products and/or storage containers containing chemicals that have been shown to cause cancer, birth defects, or other reproductive harm. Even if these products contain only trace levels of harmful chemicals, a warning is required by the State of California. Manufacturers of certain products have included warnings pursuant to California Proposition 65, and caution is recommended when using products marked with the Prop 65 icon.
For more information on Proposition 65, go to https://www.p65warnings.ca.gov
Restricted Shipping CARB States
Restricted Shipping CARB States - This item is subject to Shipping Restrictions due to regulations by certain states regarding VOCs. Jerry's is not permitted to ship this item to California, Connecticut, Delaware, Maryland, New Hampshire, Colorado or Utah. Jerry's in an effort to comply with state regulations we apologize for any inconvenience.