Watch Over 4000 Free Video Art Lessons
Get Inspired! Over 12,000 hours of Art Instruction! All Media, All Skill Levels.. Let's Create More Art!
How to Talk To Your Kids About Art | Video Art Lessons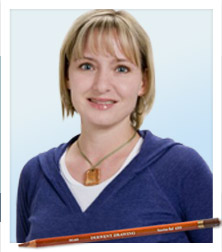 Talking To Your Kids About Art
with Lindsey Volin
Description
It can sometimes be difficult to come up with things to say about your childs artwork. In this free art lesson, Ms. Volin offers up some great ways to encourage your kids to keep being creative while avoiding showering them with too much praise! These Do's and Dont's of positive reinforcement are great tips for all parents of young artists!
Subject:
Kids, Talking About Art
About Lindsey Volin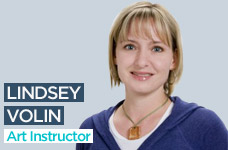 Lindsey graduated from Meredith College with a BA in Studio Art. She recently earned her certification in art education K-12 from Meredith. She loves teaching and is currently developing a DVD based art education program for homeschool students. Lindsey enjoys spending time with her family, watching bad true-crime tv and rockin' it to the karaoke mic.
More About Lindsey Volin
Brand Advocates & Ambassadors Wanted!
Learn More