Watch Over 4000 Free Video Art Lessons
Get Inspired! Over 12,000 hours of Art Instruction! All Media, All Skill Levels.. Let's Create More Art!
Mixed Media St. Basil's Cathedral How-to for Kids | Free Kids Video Art Lessons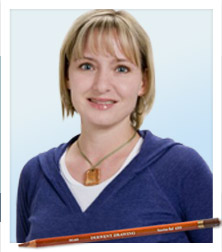 Pattern Study on St. Basils Cathedral, Part 2
with Lindsey Volin
Description
Ms. Volins back with another exciting project, this time with a pattern study drawing of St. Basils Cathedral, in St. Petersburg, Russia! This is a creative art project your children will love, using Ras Tempera paint and Derwent colored pencils! In part 2 of 2 Lindsey advises to take time and the benefits of contrasting colors.
Medium:
Colored Pencils, Tempera
Subject:
Kids, Pattern Study
About Lindsey Volin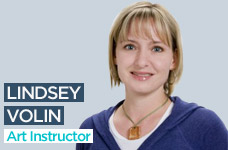 Lindsey graduated from Meredith College with a BA in Studio Art. She recently earned her certification in art education K-12 from Meredith. She loves teaching and is currently developing a DVD based art education program for homeschool students. Lindsey enjoys spending time with her family, watching bad true-crime tv and rockin' it to the karaoke mic.
More About Lindsey Volin
Brand Advocates & Ambassadors Wanted!
Learn More