Da Vinci Professional Liquid Art Multi-Media Panels
Save Instantly From
$10.63
From Price $2.75
To Price $314.41
Professional Liquid Art Panels with 1/8" raised lip to contain media
Contain Your Media While Your Imagination Runs Wild! The Da Vinci Professional Liquid Art gesso panels feature a 1/8" raised lip which is part of the frame around the panel itself. The natural wood can be left as-is or stained and painted for frameless presentations. Gessoed with a professional quality gesso and great for use with Fluid Acrylics, High Flow Acrylics, Glazing liquids, Pouring Mediums, Encaustics, Pebeo Resin Paints and Alcohol-based dyes. Available in several sizes, with a choice of 3/4" or 1.5" depth.
Key Features:
1/8" raised lip to contain media
Choice of 3/4" or 1.5" cradle depths
Quality gessoed surface
Natural wood frame
Accepts various liquid media
Can be unframed, framed or shown in floater frame
See Videos and Jerry's LIVE
Perfect For:
Allowing artisitc freedom while containing media
Resin-based paints
Acrylics and mixed media
Fluid acrylics & High flow acrylics
Pouring paints & pouring mediums
Encaustics
Resin pours, Alcohol inks & dyes
Gouache and pouring mediums
Has videos & demo's - see Videos tab
Email
Need Help ? Chat With An Expert
Da Vinci Professional Liquid Art Multi-Media Panels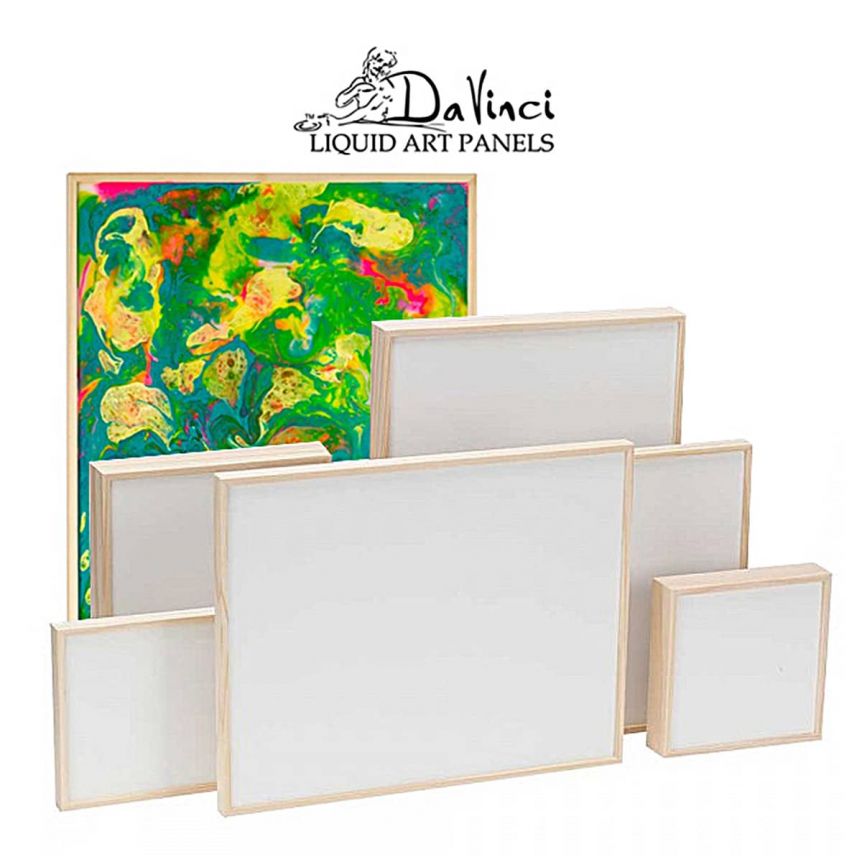 Click Tabs For More
Product Notes:
LPP

Lowest Price - This item is already at the Best Lowest Price Possible and no further discounts or coupons can be applied.
Grid
Grid View
List
List View
x