What Our customers are saying.. Jerry's Artarama Testimonials
Lukas 1862 Oil Colors
Click Image To Enlarge:

Winner of the LUKAS Painting Contest
"Lukas paints are very affordable and have a buttery consistency similar to many of the name brand oil paints on the market today. Most importantly, the pigment is strong and intense, just as you would expect from a professional paint. I would recommend them to anyone looking for a high quality paint at an affordable price."
Robert Coombs -UT
Robert Coombs won 1st place in the Jerry's Artarama Lukas Painting Contest.
Click Here for LUKAS 1862 Oil Colors
Soho Oils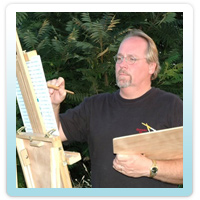 Click Images To Enlarge: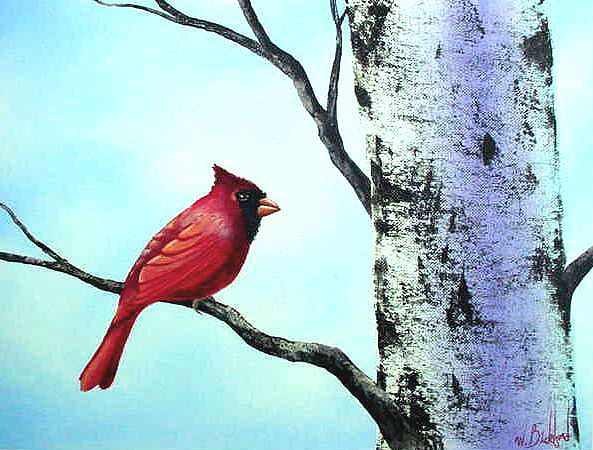 "I've been an artist and instructor for over twenty years, so I haveliterally tried all the brands out there.
One thing I've learned is that a higher price doesn't always mean higher quality. An artist paint needs to provide good coverage, good handling properties and above-average lightfastness. It should also be versatile enough to translate to differing applications, whether it's thicker, impastoed layers or transparent glazes. I find that Soho Oils meet these criteria at a price that's much lower than you'd expect to pay. Give them a try and you'll see!"
Wilson Bickford - Art Instructor
Charvin Plein Air Classic
Click Images To Enlarge: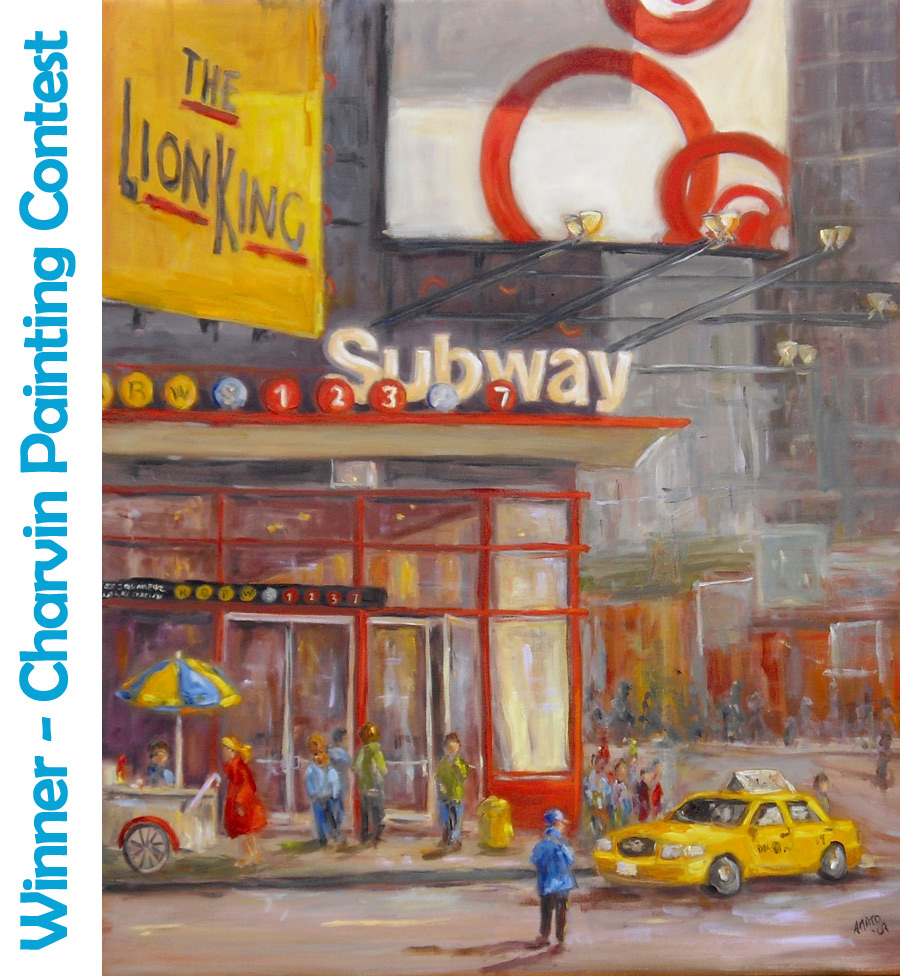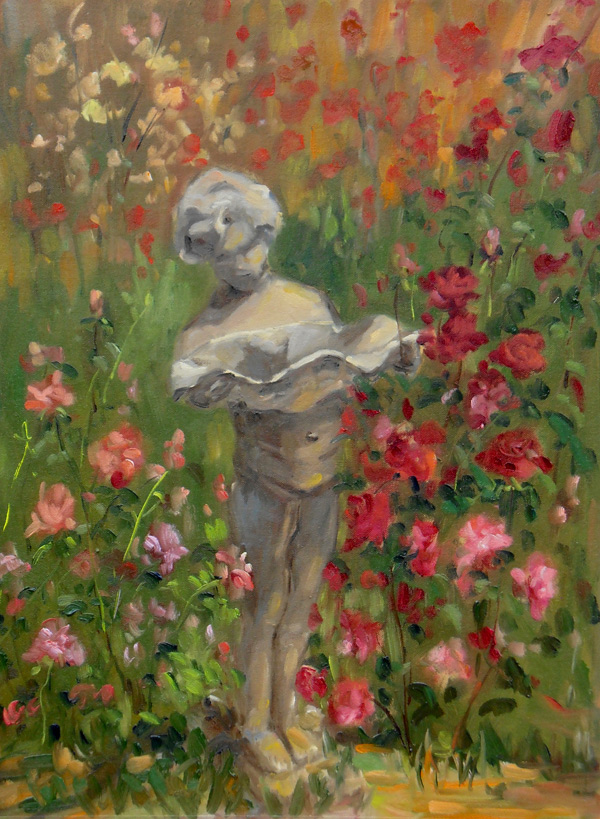 "Charvin Oil Paints are the best quality paints. They are vibrant, while most oil colors lose their vibrancy when they dry, Charvin dry true to color. I especially love the grey colors. As a plein air painter, time is important. The grey colors, such as Green Grey Dark and Ash Green, enable me to get truer landscape colors without having to mix as much.
I would recommend these paints even to beginners."
Stephanie Amato -NJ
Stephanie Amato won 1st place in the Jerry's Artarama Charvin Classic Contest. Stephanie Amato is a Fine Artist and Digital Designer with over 15 year experience.
Comments received by our wonderful customers
"Besides good prices on a wide variety of supplies, Jerry's always ships promptly. But the thing that impresses me most is their excellent customer service. The few issues I've had (I've placed many orders with them) were handled to my complete satisfaction. Their customer service is really first rate. "
"Appreciated the generous discount and free shipping for first-time customers."
"Great website - easy to navigate and wonderful selection. The prices during the past sale were excellent! My order arrived ahead of schedule and I was very happy with everything. I will definitely shop with you again! Thank you, Sharon"
Real Ratings, Real Customers Just Like You!
"Given that Jerry's prices were the best on the internet, I was delighted to discover that the quality of canvases, and frames was excellent. I , thus, have subsequently placed two more significant orders for more frame finishes, canvas, paints and brushes. All arrived, very carefully packed and of the same exceptional quality. I'll definitely be back, Jerry!" - drcareycc
"This is not my first order from Jerry's and will not be my last either. I have always received excellent service, products and after the sale responses to questions from Jerry's. I have in the past searched for the best price on this and that and everything but my experience with Jerry's has proven to me that overall they are fair and competative and it is not worth wasting time looking for a better company to do business with." - sjbeaubien
Thanks for sponsoring art contests that are free to enter!
Hi, everybody at Jerry's! Thanks for sponsoring art contests that are free to enter! That "levels out the playing field" for those of us who are on limited incomes. I appreciate you very much. I will push my art ahead in my planner; right now it is one of the last items on my list, even though it brings bigger rewards than most everything else! Will "polish up" something suitable to enter, if possible. My husband and I retired a few years ago, and wonder when we ever had time to go to work! I am thankful for friends, family, and peace in my heart from God.
You've done a great job on your website. My 30-year-old daughter, who is mentally disabled, really likes viewing your website. Although she is handicapped, she is gifted at drawing and art ideas. Quite an interesting art person! Wishing you a successful day at work today!

-Deborah Lee Mastin
I'm totally a happy camper :)
So, I'm also a full time artist and I order frames and materials through Jerry's. Last night, I placed an order online about 11PM, I got an email coupon for 25% off the already low sale prices (already $100 less than competitors) and free shipping because my order was over $160. With the extra savings, I was able to purchase about 8-10 tubes of really nice Schmincke watercolors and about 8 extra frames.

Not only that, my order shipped this morning...complete :).

I'm totally a happy camper :). -Andrea from TX
To the employees at Jerry's:
Thank you so much for your attention to detail and your extremely quick service! We are going on as trip out of town this week and my boss was absolutely panicking on where she was going to get her last minute art supplies Wed. afternoon. She teaches oil painting workshops. I said, "Well, let's try Jerry's". So, I got on the phone with both companies and on Friday late afternoon, there were all her goodies, sitting on the front porch! She was SO excited. You have saved us money and a boat load of time chasing down art supplies! We can't thank you enough! We would love you to use this as a review for your other clients to see!
Stephanie - Connie Winters Art
I inadvertedly ordered the wrong item and when I discovered my mistake, I called Jerry's and they were very understanding and helpful. Still got my paints in time for Christmas giving. Thank you!!! - Roz F.

"I would like to take this opportunity to thank you for the wonderful shopping experience I had with your company. More specifically, I ordered four 11 x 14 Plein Aire picture frames and was very pleased with how they were shipped -- each in their own individual box, which makes it extremely easy for storage. I'm also very happy with the rapid arrival of my shipment. I can assure you that I will be ordering from Jerry's in the very near future. Thanks again." - "Very satisfied customer" Ann, MA

"Received the Tom Jones palette today, and I have to admit I had a smile on my face as I threw out the Styrofoam meat trays and put away the other palette with no mixing areas. I took the palette out for a spin last night and what a nice product you have developed! The size is good, the mixing areas and wells are large and deep, I don't waste as much paint, and overall it is a great piece of equipment to work with. As for the price, I feel that for what it is, it was money well spent!! You could have charged more and I would have felt the same. Again, thank you for offering the best palette out there and also for the quick shipment." - Richard

"I just received my first order from you. The packing was so excellent, I had to write and comment on it. Very thick and sturdy box, plenty of "green" air pillows, everything was in perfect condition. Considering the quality of the packing materials your shipping charges are more than reasonable. Thank you for a very pleasant transaction." - Bertha

"Hello, I just wanted to thank you for an overall outstanding experience with your company. First, I ordered from your website because your prices are unbeatable. I placed my order yesterday around 3pm and was very impressed when I received an email later that same day that my order had already shipped. Most retailers take up to 2 full days to ship an order. I selected 3 day shipping because I wanted to make sure that I received it before Christmas, and I couldn't believe that it was delivered today. Thanks for the speedy service and low prices! I will definitely be ordering from your company again soon! :) " - Jessica
"Jerry's Artarama is my favorite art supply store! The closest one to us is about 35-40 minutes away, so I like to stock up on art supplies whenever we make it out that way." - April, TN

"Jerry's Artarama is my favorite place to shop for quality, selection, customer service and great prices on discount art supplies. Thank you for making my shopping experience so enjoyable! " - Stephanie, NJ

"I could not do this work without you being such an affordable source for all the products I use, including: The Edge Canvases, Heavy Body Acrylics, Golden Crackle Paste Medium,Lukas and Williamsburg oil paints (the Williamsburg Interference blue oil paint is my favorite thing in the whole wide world), and Envirotex gallon kits of resin. I do go through huge amounts of resin. This mixed-media painting is called, 'Goddess of the Hibernation' from the series 'Bodice Of The Goddess - The Secret Life Of The Hudson River.' Thanks a million!" - Carla

Question, Comments and Video Request - Bob Ostrom - "Drawing an Artist"
Hello, My name is Maria Pratt. I am 11 years old and I really wish that I was good at art. I doubted myself, but now I know that anyone can draw if they put alittle bit of elbow grease into it! Thanks so much! - Maria Pratt!!!

FREE Art Lessons
I have looked at almost all of your free lessons, and have learned a lot. I have planned a painting with dead logs that are falling in a lake, and your lessons gave me ideas. I'm glad you sent me this email. I will be signing up for one of Tom Jones' classes. Thanks! - Jim

Whenever I need some inspiration, I just log into your site. My favorite lessons are trees, rocks and mountains!! I have been painting for only two years, but I love the serenity of creating. Keep up the great work (Tom Jones) and thank you so much for the free lessons. - Lynn
| | |
| --- | --- |
| Fine Art Supplies | Artist Resources |