Watch Over 4000 Free Video Art Lessons
Get Inspired! Over 12,000 hours of Art Instruction! All Media, All Skill Levels.. Let's Create More Art!
Why Free!

Let's Create More Art

Jerry's Artarama is committed to helping the artist community through the use of our extensive library of "How To" Free Art Lessons on Video.
Artist experts and professionals demonstrate, teach, offer tips, techniques and art instructions on video for beginners just starting out, intermediate in training and advanced artists.
Exciting Free Art Lessons and Art Instructions Include:

Whether you are just starting out, a more skilled artist or advanced artist....getting new tips, ideas and techniques could never be more fun and exciting!

FREE VIDEO Art Lessons and Art Instructions on Video - How To Draw, Paint

FREE VIDEO Art Lessons and Art Instructions on Video - How To Draw, Paint

Create paintings
How to draw
Oil painting lessons
Easily blend oil pastels
Acrylic painting techniques
Sumi painting, Brush Control, Ink drawing, drawing the figure, pen and ink techniques
Acryilic resist painting technique
Draw the human figure
Realism to your still life paintings
Learn to draw people and faces.
Get the art supplies and materials seen in the free art lessons

Art instruction subjects also include: Painting clouds, painting sunsets, painting sunrays. Using oil paints,acrylic paints, pastels, painting in pastels, lessons for beginners, advanced, lessons for intermediate and professionals. How to draw faces, animals, figures, people and more.
How To Get Started With Art Journals! | Video Art Lessons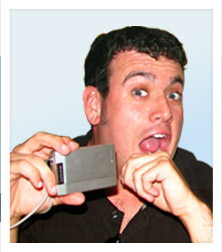 How To Get Started With Artists Journals!
with Mike Goldstein
Description
Artist Michael Goldstein demonstrates several ways to get started using an artists journal in this inspiring free art lesson! This video is full of ideas for any artist frustrated by painters block to break through to the Picasso within! Whether your medium is acrylic, watercolor, oils, or whether you are just looking for a way to sketch on the go, there is a journal just for you!
Skill Level:
Beginner, Intermediate, Advanced
Subject:
Instruction, Art Journaling
About Mike Goldstein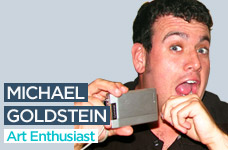 Mikey G has been involved in art his entire life. Self described as a "student of all arts," Mikey has a special appreciation for everything creative. Starting at a young age, Mikey began taking art classes, and quickly fell in love with it. Over the years, he expanded his love of the arts to the fields of theater, cooking, music, writing, and photography. Quotations / Artists Statements: "Everything I have learned from each area of the arts work in synergy. Learning to take the elements o...
More About Mike Goldstein

Real Materials, Better Values
save more everyday @ Jerry's!

Free & Fast Shipping $59+*
+ low flat rates & expedited rates!

Best Fine Art Supply Selection
art materials curated for artists!

Personalized & Expert Service
our experts are here to help you!