Watch Over 4000 Free Video Art Lessons
Get Inspired! Over 12,000 hours of Art Instruction! All Media, All Skill Levels.. Let's Create More Art!
How To Prepare Brand New Brushes For Painting | Video Art Lessons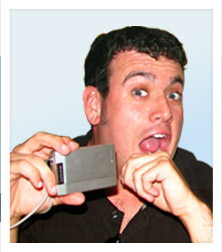 How To Prepare Brand New Brushes For Painting In All Media!
with Mike Goldstein
Description
Follow along with artist Michael Goldstein as he demonstrates how to prep your new brushes for painting in this riveting free art lesson! In this video, Mikey G will explain why brushes come with a protective coating, and present a way to avoid those pesky hairs from entering your painting. This demonstration is full of useful tips for painters of all skill levels!
Skill Level:
Beginner, Intermediate, Advanced
Subject:
Tools, Brushes, Preparation
About Mike Goldstein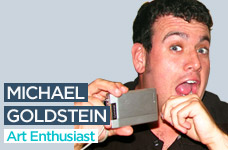 Mikey G has been involved in art his entire life. Self described as a "student of all arts," Mikey has a special appreciation for everything creative. Starting at a young age, Mikey began taking art classes, and quickly fell in love with it. Over the years, he expanded his love of the arts to the fields of theater, cooking, music, writing, and photography. Quotations / Artists Statements: "Everything I have learned from each area of the arts work in synergy. Learning to take the elements o...
More About Mike Goldstein
Brand Advocates & Ambassadors Wanted!
Learn More