Watch Over 4000 Free Video Art Lessons
Get Inspired! Over 12,000 hours of Art Instruction! All Media, All Skill Levels.. Let's Create More Art!
Why Free!

Let's Create More Art

Jerry's Artarama is committed to helping the artist community through the use of our extensive library of "How To" Free Art Lessons on Video.
Artist experts and professionals demonstrate, teach, offer tips, techniques and art instructions on video for beginners just starting out, intermediate in training and advanced artists.
Exciting Free Art Lessons and Art Instructions Include:

Whether you are just starting out, a more skilled artist or advanced artist....getting new tips, ideas and techniques could never be more fun and exciting!

FREE VIDEO Art Lessons and Art Instructions on Video - How To Draw, Paint

FREE VIDEO Art Lessons and Art Instructions on Video - How To Draw, Paint

Create paintings
How to draw
Oil painting lessons
Easily blend oil pastels
Acrylic painting techniques
Sumi painting, Brush Control, Ink drawing, drawing the figure, pen and ink techniques
Acryilic resist painting technique
Draw the human figure
Realism to your still life paintings
Learn to draw people and faces.
Get the art supplies and materials seen in the free art lessons

Art instruction subjects also include: Painting clouds, painting sunsets, painting sunrays. Using oil paints,acrylic paints, pastels, painting in pastels, lessons for beginners, advanced, lessons for intermediate and professionals. How to draw faces, animals, figures, people and more.
Free Video Art Lessons | Video Art Lessons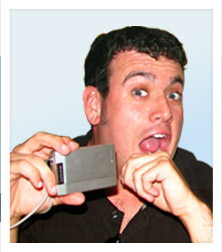 Intro To Free Video Art Lessons
with Mike Goldstein
Description
Designed with all artists in mind, this free online art video with Mike Goldstein introduces you to Jerry's Free Video Art Lessons!
Skill Level:
Beginner, Intermediate, Advanced
Subject:
Intro to Free Art Lessons
Buy the Supplies
Click Image To Enlarge

Name

Price

Status

Notes

Qty

Glazing Medium

$30.87

In Stock

Product Badge:

LPP

Lowest Price - This item is already at the Best Lowest Price Possible and no further discounts or coupons can be applied.

Tech Notes:

Click This Icon To See Tech Notes

Glazing Medium: Increases transparency, lowers viscosity, and enhances gloss. Perfect for creating brilliant, jewel-like glazes. The medium dries to a water-resistant, non-yellowing film.

Key Features:

Increases transparency and surface gloss
Dries quickly for rapid layering
Lowers viscosity and minimizes brush strokes
Archival-quality
Extends your color further without affecting acrylic stability
Intermixable with all Liquitex materials

How to use it

The glazing medium can be thinned by diluting with up to 25% water - distilled water will give the best results.

Mix as much medium as you like into acrylic color to create the viscosity and transparency you want - the more you add, the thinner and more transparent your color will become. Stir gently to avoid creating foam - if bubbles appear, leave it to sit while the bubbles rise and disappear. The color will temporarily lighten and then return to its original level when dry. Let each layer dry completely before applying the next.

Air-Tight Palette System by Acryl-a-Miser

$41.29

In Stock

Product Badge:

Is Proprietary

Exclusively At Jerry's! A Jerry's Artarama exclusive brand. The exclusive brands offer amazing quality, exceptional performance & great value. Comes with a 30 day money back guarantee!

Tech Notes:

Click This Icon To See Tech Notes

Acryl-A-Miser Air-Tight Palette System

Palette measures 13-3/4" × 9-7/8" × 2" and includes 6 small mixing trays and 21 wells. The air-tight lid can be flipped over and used as a large mixing area.

One Soho spritz bottle included
Airtight when closed extending paint life
Save color blends for up to 2 weeks!
Never needs washing - paint just peels off!
Extend open working time with occasional misting
Create a humid environment within

Coupon Eligible

Coupon Eligible - This item qualifies for further discounts
Related Videos
More From Artist
DVD's/Art Kits
There are no products associated to this lesson video
About Mike Goldstein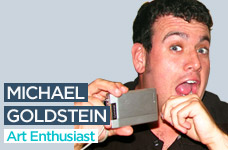 Mikey G has been involved in art his entire life. Self described as a "student of all arts," Mikey has a special appreciation for everything creative. Starting at a young age, Mikey began taking art classes, and quickly fell in love with it. Over the years, he expanded his love of the arts to the fields of theater, cooking, music, writing, and photography. Quotations / Artists Statements: "Everything I have learned from each area of the arts work in synergy. Learning to take the elements o...
More About Mike Goldstein

Real Materials, Better Values
save more everyday @ Jerry's!

Free & Fast Shipping $59+*
+ low flat rates & expedited rates!

Best Fine Art Supply Selection
art materials curated for artists!

Personalized & Expert Service
our experts are here to help you!