New York Central® Professional Canvas Mounted Art Panels
Save Instantly From
$6.98
From Price $7.62
To Price $347.44
Archival, museum quality professional canvas panels! 2 Panel Depths Mounted with 8 Professional Surfaces
Thought about making your own linen panels, but could use that valuable time painting instead of prepping? New York Central® has heard you and has taken the beauty and luxury of Europe's finest Linens and Poly Cottons, and professionally mounted them on Da Vinci Pro Birch Wood Panels for your convenience! Using Lineco Neutral pH Adhesive (acid-free, museum-quality formula designed specifically for preservation materials), our skilled craftsman hand-mount Raphael Linen, Claessens oil and universal primed linens, and Belle Arti poly-cotton canvases to our own cradled birch panels.
Please note: We carefully make each order by hand,
as a result, it may take longer for your order to ship.
Available in 8 professional quality linens and poly-cotton canvases.
See the Full Description tab for more information!

Key Features:
2 Depths: 7/8" and 1-5/8" cradled depths for dramatic presentation
Exceptional panel strength and rigidity
Available in 8 professional quality linens and poly-cotton canvases
Using Lineco Neutral pH Adhesive
Panel foundation is warp-resistant Birch with kiln-dried New Zealand Pine cradles
Archival canvas panels crafted by skilled artisans
Perfect For:
Artists of all skill levels
Artists seeking a museum-quality, archival surface
Artists looking to save time & money
Flawless, museum-quality painting panels
Designed specifically for preservation materials
Oils, alkyds, acrylics, egg tempera, and caseins!
Email
Need Help ? Chat With An Expert
New York Central® Professional Canvas Mounted Art Panels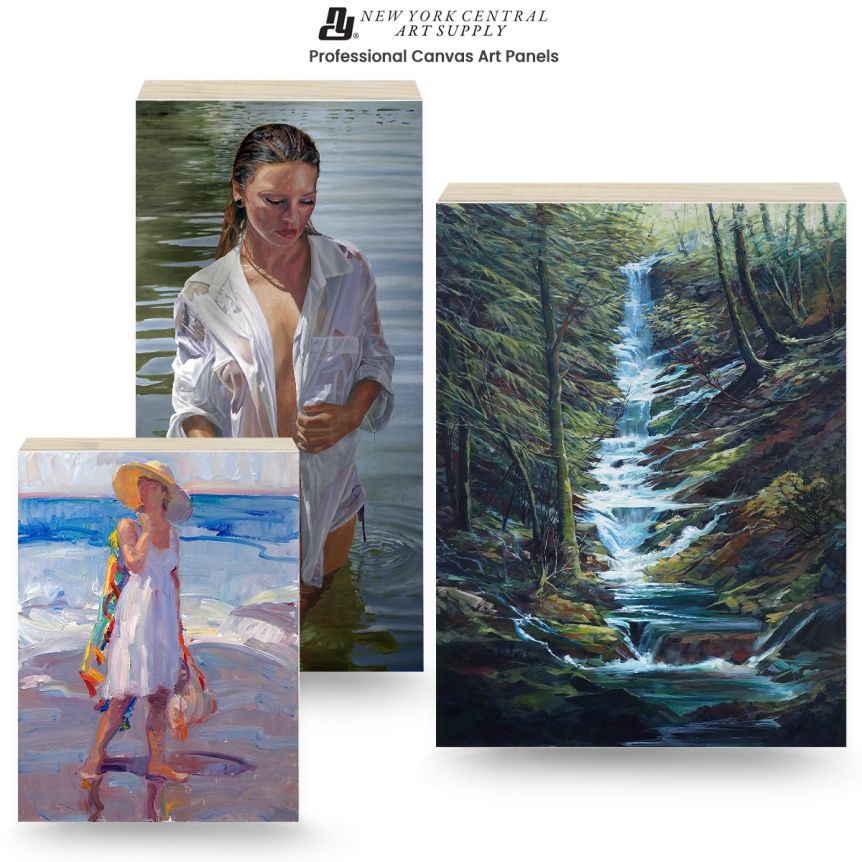 Click Tabs For More
Product Notes:
LPP

Lowest Price - This item is already at the Best Lowest Price Possible and no further discounts or coupons can be applied.
Grid
Grid View
List
List View
x