Watch Over 4000 Free Video Art Lessons
Get Inspired! Over 12,000 hours of Art Instruction! All Media, All Skill Levels.. Let's Create More Art!
Why Free!

Let's Create More Art

Jerry's Artarama is committed to helping the artist community through the use of our extensive library of "How To" Free Art Lessons on Video.
Artist experts and professionals demonstrate, teach, offer tips, techniques and art instructions on video for beginners just starting out, intermediate in training and advanced artists.
Exciting Free Art Lessons and Art Instructions Include:

Whether you are just starting out, a more skilled artist or advanced artist....getting new tips, ideas and techniques could never be more fun and exciting!

FREE VIDEO Art Lessons and Art Instructions on Video - How To Draw, Paint

FREE VIDEO Art Lessons and Art Instructions on Video - How To Draw, Paint

Create paintings
How to draw
Oil painting lessons
Easily blend oil pastels
Acrylic painting techniques
Sumi painting, Brush Control, Ink drawing, drawing the figure, pen and ink techniques
Acryilic resist painting technique
Draw the human figure
Realism to your still life paintings
Learn to draw people and faces.
Get the art supplies and materials seen in the free art lessons

Art instruction subjects also include: Painting clouds, painting sunsets, painting sunrays. Using oil paints,acrylic paints, pastels, painting in pastels, lessons for beginners, advanced, lessons for intermediate and professionals. How to draw faces, animals, figures, people and more.
Painting Without Mediums in Oils | Video Art Lessons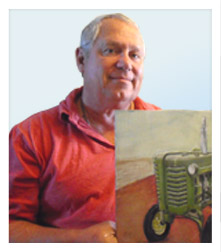 Painting Without Mediums in Oils
with Cliff Welty
Description
Using only Charvin Oils straight from the tube, Cliff Welty demonstrates how to paint without using mediums.
Skill Level:
Intermediate, Advanced, Professional
Subject:
Oils, Painting Without Mediums
Buy the Supplies
There are no products associated to this lesson video
Related Videos
More From Artist
DVD's/Art Kits
Click Image To Enlarge

Name

Price

Status

Notes

Qty

"Lifelike Portraits" DVD

$6.99

In Stock

Product Badge:

Is Proprietary

Exclusively At Jerry's! A Jerry's Artarama exclusive brand. The exclusive brands offer amazing quality, exceptional performance & great value. Comes with a 30 day money back guarantee!

LPP

Lowest Price - This item is already at the Best Lowest Price Possible and no further discounts or coupons can be applied.

Closeout

Items marked with a Closeout icon are on sale at even deeper discounts off list prices. Closeout items are available on a first-come, first-served basis, and only while supplies last. All sales are final, and returns cannot be accepted.
About Cliff Welty
Cliff Welty has studied drawing and painting under the direction of nationanally know artist Mark Clark (Galeria 409) and has taken drawing classes at the Brownsville Museum of Fine Art under Luis Foncerrada. Dedicated to making the portrait image not only a remembrance of a persons true being but to elevate it to a modern rendering of contemporary art. Known for his accurate and sometimes unconventional portraits Cliff has taken part in several area shows. Placing twice in last years Brow...
More About Cliff Welty

Real Materials, Better Values
save more everyday @ Jerry's!

Free & Fast Shipping $59+*
+ low flat rates & expedited rates!

Best Fine Art Supply Selection
art materials curated for artists!

Personalized & Expert Service
our experts are here to help you!