Watch Over 4000 Free Video Art Lessons
Get Inspired! Over 12,000 hours of Art Instruction! All Media, All Skill Levels.. Let's Create More Art!
How to Stretch Linen Canvas | Video Art Lessons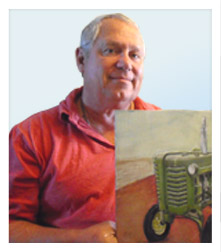 How To Stretch Your Canvas
with Cliff Welty
Description
Join professional painter Cliff Welty for a great demonstration on how to stretch your own canvas using unprimed linen and Pro-Bars, in this free online instructional art video!
Category:
Painting Substrates
Skill Level:
Beginner, Intermediate
Subject:
Canvas, Stretching
About Cliff Welty
Cliff Welty has studied drawing and painting under the direction of nationanally know artist Mark Clark (Galeria 409) and has taken drawing classes at the Brownsville Museum of Fine Art under Luis Foncerrada. Dedicated to making the portrait image not only a remembrance of a persons true being but to elevate it to a modern rendering of contemporary art. Known for his accurate and sometimes unconventional portraits Cliff has taken part in several area shows. Placing twice in last years Brow...
More About Cliff Welty