Watch Over 4000 Free Video Art Lessons
Get Inspired! Over 12,000 hours of Art Instruction! All Media, All Skill Levels.. Let's Create More Art!
Non-Floating Objects Drawing | Video Art Lessons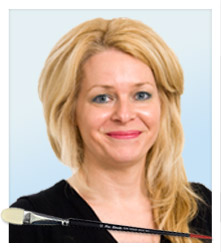 Non-Floating Objects by Drawing
with Kerin McBride
Description
Join professional artist Kerin McBride for an exciting Free Video Art Lesson discussing how to make non-floating objects appear grounded.
Subject:
Grounding Objects
About Kerin McBride
My primary interest is in exploring the use of color and the different ways color can create mood and drama. I tend to focus the most on landscapes because they seem to bring out a range of emotions in people and can often convey a sense of mystery, community and solitude. I like to work with unnatural colors and semi-abstract shapes because the combination pushes the viewer to look at the world around them in new ways. I've heard it said that art should evoke emotion in the viewer and my ...
More About Kerin McBride
Brand Advocates & Ambassadors Wanted!
Learn More