Watch Over 4000 Free Video Art Lessons
Get Inspired! Over 12,000 hours of Art Instruction! All Media, All Skill Levels.. Let's Create More Art!
Key Elements of Design for Artists | Video Art Lessons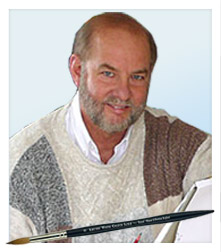 Creating From Chaos: Elements of Design for Artists
with Ed Labadie
Description
Join professional artist Ed Labadie for a free art lesson discussing the key elements of design.
Skill Level:
Intermediate, Advanced
Subject:
Elements of Design
About Ed Labadie
Ed Labadie's current creations combine color, contrast, dynamic composition, and abstraction to entice the eye and intrigue the mind. Geometric shapes pull viewers into paintings initially, and further study rewards them with hidden subject matter coupled with a sense of discovery. Equally comfortable in both watercolor and oil, Labadie uses each medium to its maximum. Labadie's works are notable for their vibrant colors, creating memorable impressions with viewers, elevating his art from ...
More About Ed Labadie
Brand Advocates & Ambassadors Wanted!
Learn More