Watch Over 4000 Free Video Art Lessons
Get Inspired! Over 12,000 hours of Art Instruction! All Media, All Skill Levels.. Let's Create More Art!
Using Non Traditional Mixed Media With Encaustics | Video Art Lessons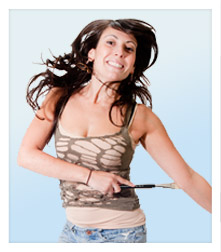 Incorporating Non-Traditional Mixed Media Into Encaustics
with Heather Goldstein
Description
Heather Goldstein demonstrates how to incorporate mixed media, or different kinds of papers, into encaustic painting using the hot wax medium.
Skill Level:
Beginner, Intermediate
Subject:
Mixed Media with Encaustics
California Residents:
Due to the passage of the California Amended Solvent Legislation Rule #1143, effective January 1, 2011, art material retailers are not permitted to sell paint thinners and multi-purpose solvents in containers larger than 1 liter (and those under 1 liter as decided upon by the certain vendor) in the state of California. Please note that this web page includes paint thinners and multi-purpose solvents which may fall under these restrictions and are NOT available for sale to residents in the state of California. If shipping to the state of California, you will be prompted to remove restricted items from your purchase.
About Heather Goldstein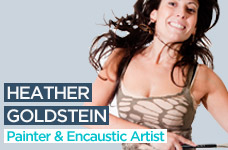 Heather Goldstein is a young, emerging artist. She recently graduated from the University of North Carolina at Charlotte with a Bachelor of Fine Arts in Painting with a minor in Art History and a Bachelor of Science Business Administration in Marketing. She now resides in Raleigh, North Carolina, where she works as the Vice President of Artists' Resources at Jerry's Artarama. While continuing to paint, she works to offer more to artists and better the art community as a whole. A self-procl...
More About Heather Goldstein
Brand Advocates & Ambassadors Wanted!
Learn More