Watch Over 4000 Free Video Art Lessons
Get Inspired! Over 12,000 hours of Art Instruction! All Media, All Skill Levels.. Let's Create More Art!
Monoprints With Encaustic Paints | Video Art Lessons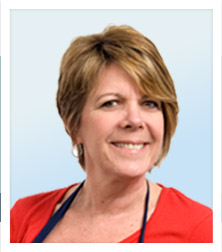 How To Make Monoprints With Encaustic Paints
with Sharon DiGiulio
Description
To save your paints and create some fun images, try this monoprinting technique, demonstrated by collage artist Sharon DiGiulio! A technique you can use on any kind of paper that can even aid in the process of cleaning your palette, this is both fun and easy! This is a great art project for encaustic artists of all skill levels!
Skill Level:
Beginner, Intermediate, Advanced
About Sharon DiGiulio
Sharon DiGiulio is an award winning acrylic/collage artist. After receiving a Bachelor of Arts in Fine and Applied Arts at Central Michigan University, DiGiulio moved to Key West, Florida to pursue a career in the arts. She worked as a graphic artist and package designer for six years before relocating to Raleigh, North Carolina and landing a position with the largest screen-printing company as the art director. Her passion led her to Jerry's Artarama as the Event Coordinator, where she or...
More About Sharon DiGiulio