Watch Over 4000 Free Video Art Lessons
Get Inspired! Over 12,000 hours of Art Instruction! All Media, All Skill Levels.. Let's Create More Art!
An Illustrator's Philosophy on the Rules of Art | Video Art Lessons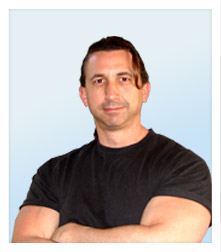 Toms Philosophy on Art
with Tom Fleming
Description
Professional illustrator Tom Fleming lectures on his personal philosophy on the rules of art, in this informative free online art video.
Skill Level:
Beginner, Intermediate
Subject:
Philosophy on Art
About Tom Fleming
Since he was a child, Tom Fleming always knew he wanted to be an artist. After graduating high school in Putnam Valley, New York, he went on to receive his BFA from the School of Visual and Performing Arts at Syracuse University, graduating at the top of his class in 1988. In 1990, Tom landed his first full time position as an artist/designer for the World Wrestling Federation (now WWE) by answering an ad in the New York Times. After three and a half years of a corporate environment, he de...
More About Tom Fleming
Brand Advocates & Ambassadors Wanted!
Learn More