Watch Over 4000 Free Video Art Lessons
Get Inspired! Over 12,000 hours of Art Instruction! All Media, All Skill Levels.. Let's Create More Art!
How To Vary Strokes Using Sumi-e Brushes | Video Art Lessons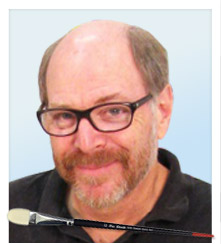 How To Vary Strokes Using Sumi-e Brushes
with Bill Buchman
Description
In this free art lesson, renowned artist Bill Buchman will show you how to vary your strokes using the Bill Buchman Sumi-E brushes. Follow along as hell demonstrate the effects you can produce from a wet or dry brush, and what you can achieve by playing with the bristle tips. This is a wonderful lesson for any artist wanting to experiment with Sumi-E painting!
Skill Level:
Beginner, Intermediate, Advanced
About Bill Buchman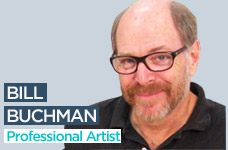 Bill Buchman, an internationally represented American artist, lived and worked for twenty years in Europe, primarily in Copenhagen and Paris. Now Bill lives in Sarasota, Florida where he teaches and has his studio. Bill gives local and national workshops on both the creative process and on figure drawing and has made popular educational DVDs on both of these subjects. He studied painting and drawing with renowned teacher Victor D'Amico at the Museum of Modern Art's Institute of Modern Art,...
More About Bill Buchman
Brand Advocates & Ambassadors Wanted!
Learn More