Watch Over 4000 Free Video Art Lessons
Get Inspired! Over 12,000 hours of Art Instruction! All Media, All Skill Levels.. Let's Create More Art!
How To Make a Windchime in Clay | Video Art Lessons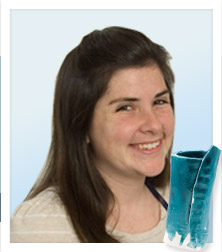 How To Make A Windchime in Clay
with Sarah Pearce
Description
Join us for this Free Video Art Lesson, in which sculptor Sarah Pearce shows you how you can make a moon and stars wind chime using high fire clay and ordinary cookie cutters!
Skill Level:
Intermediate
About Sarah Pearce
Sarah Pearce grew up in Rocky Mount, North Carolina where she learned about pottery for the first time at the Rocky Mount Arts Center. Later she went on to college at Appalachian State University where she minored in Fine Arts. During this time, she enjoyed teaching pottery lessons to children at Doe Ridge Pottery in Boone, NC. Today, Sarah teaches third grade in Garner, NC. In her spare time she loves to create new works of pottery.
More About Sarah Pearce