New York Central® Professional Control Oil Brushes
Save Instantly From
$18.26
From Price $11.89
To Price $449.99
Legendary New York Central® Professional Oil Color Brushes
These Professional Control Oil Color Brushes offer the legendary quality that has come to be associated with the trusted name of New York Central®. Handmade in Germany, these brushes feature impeccably fashioned, balanced wood handles, silver nickel-plated seamless ferrules, and superior crimping for long-term use without wear! Available in three types of brush hair: Proprietary SP Blend, Kolinsky Red Sable, and Hog Bristle. Choose the brush that's right for you- See the full description for more details!
Key Features:
Available in 3 types of brush hair: Proprietary SP Mix, Kolinsky Red Sable and Hog Bristle
Well-balanced, handmade wood handles
The very best silver nickel-plated seamless ferrules
Quality crimping assures long use
Handmade in Germany
Tools of the trade
Legendary New York Central® Quality
Perfect For:
Unique Tools For Artists Who Want The Very Best
Superior control
Ultimate tools of the trade for any oil color painter!
The feeling of quality and luxury in your hand
Email
Need Help ? Chat With An Expert
New York Central® Professional Control Oil Brushes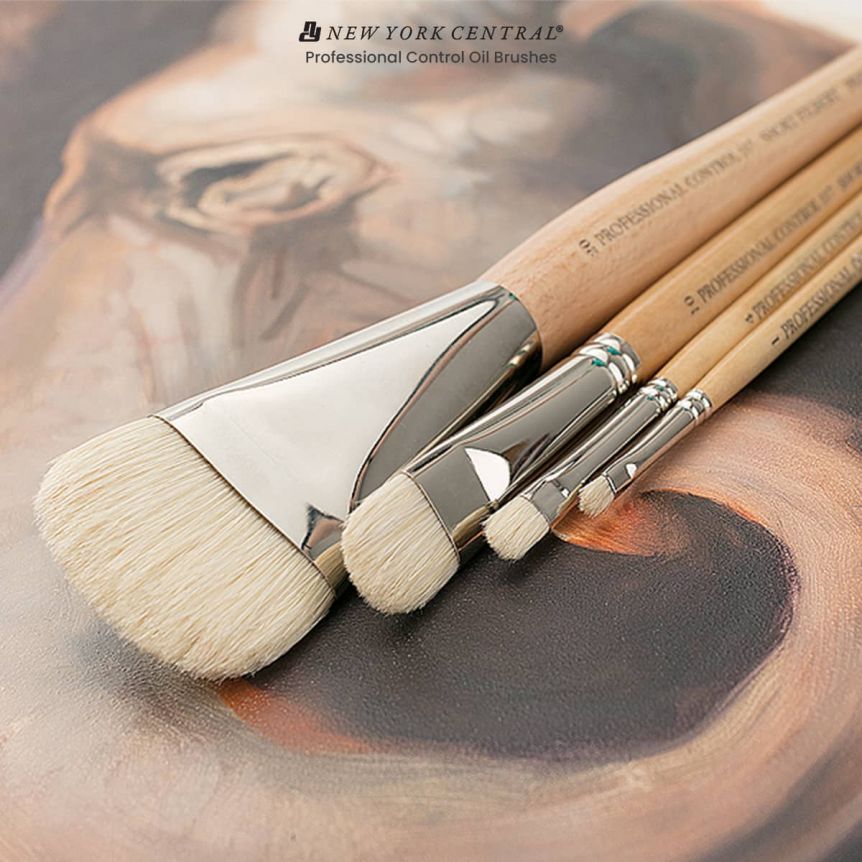 Click Tabs For More
Product Notes:
LPP

Lowest Price - This item is already at the Best Lowest Price Possible and no further discounts or coupons can be applied.
Grid
Grid View
List
List View
x