Faber-Castell 9000 Jumbo Graphite Pencils & Pencil Sets
Save Instantly From
$3.53
From Price $12.97
To Price $16.18
Faber-Castell 9000 Jumbo Graphite Pencils- Large artist's graphite pencils and sets!
Faber-Castell oversized artists' pencils perfect for sketching and drawing! Featuring the same deluxe, SV-bonded graphite lead and sustainable wood casing as the original 9000 pencils, 9000 Jumbo pencils have a wider, 9.5mm diameter so they're easy to hold, and are ideal for shading large areas, gestural sketching and detail work alike. The superior leads are made from a blend of finely ground graphite and clay, and are available in an array of 5 degrees for a greater differentiation and contrast between shades of grey.
Key Features:
High quality, wide diameter drawing pencils
Range of 5 degrees from HB to 8B
Supreme artist quality pencil with extra thick 5.3 mm lead
Extra break-resistant due to SV bonding
Ideal for professional users for doodling and drawing
Available in 5 hardness grades: HB, 2B, 4B, 6B, 8B
Made from sustainable resources
Sold in boxes of 6 pencils or a set of five
Perfect For:
Fine art sketching & drawing
Large area shading & gestural sketches
Fine line & detail work
Students & experienced artists alike
Email
Need Help ? Chat With An Expert
Faber-Castell 9000 Jumbo Graphite Pencils & Pencil Sets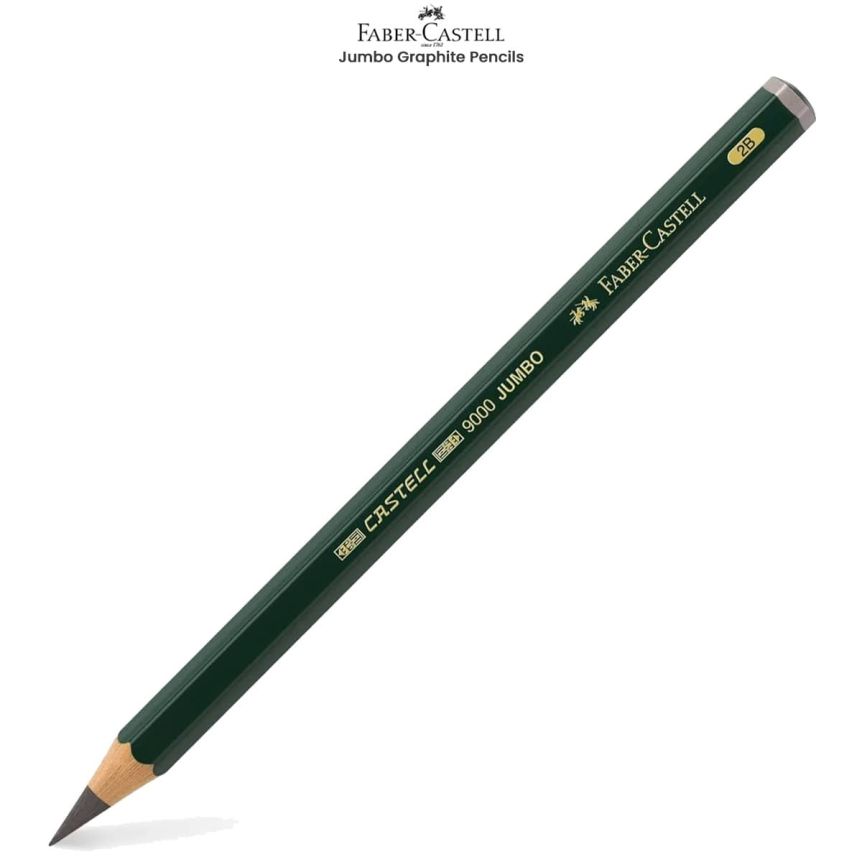 Click Tabs For More
Product Notes:
LPP

Lowest Price - This item is already at the Best Lowest Price Possible and no further discounts or coupons can be applied.
Grid
Grid View
List
List View
x