Acrylic Pouring Paint Sets
Save Instantly From
$55.00
From Price $44.99
To Price $139.99
Easy Acrylic Pour Painting
Acrylic pouring is a painting technique where acrylic paint is mixed with some pouring medium and then poured onto a surface in various ways. Also known as fluid art, acrylic pouring is a fun, creative way to make abstract art. The complete pouring sets come with all you need to create your next pour. Pigmented acrylic paints, pouring medium, and a panel are included in one convenient pack.
Key Features:
Essential supplies for acrylic pouring
Colors are bright, vibrant, and very pigmented
Dry with a permanent film
Clean up with soap and water
Perfect For:
Acrylic pouring
Fluid art
Social art parties
Students, teachers, and professionals
Artists of all skill levels
Email
Need Help ? Chat With An Expert
Acrylic Pouring Paint Sets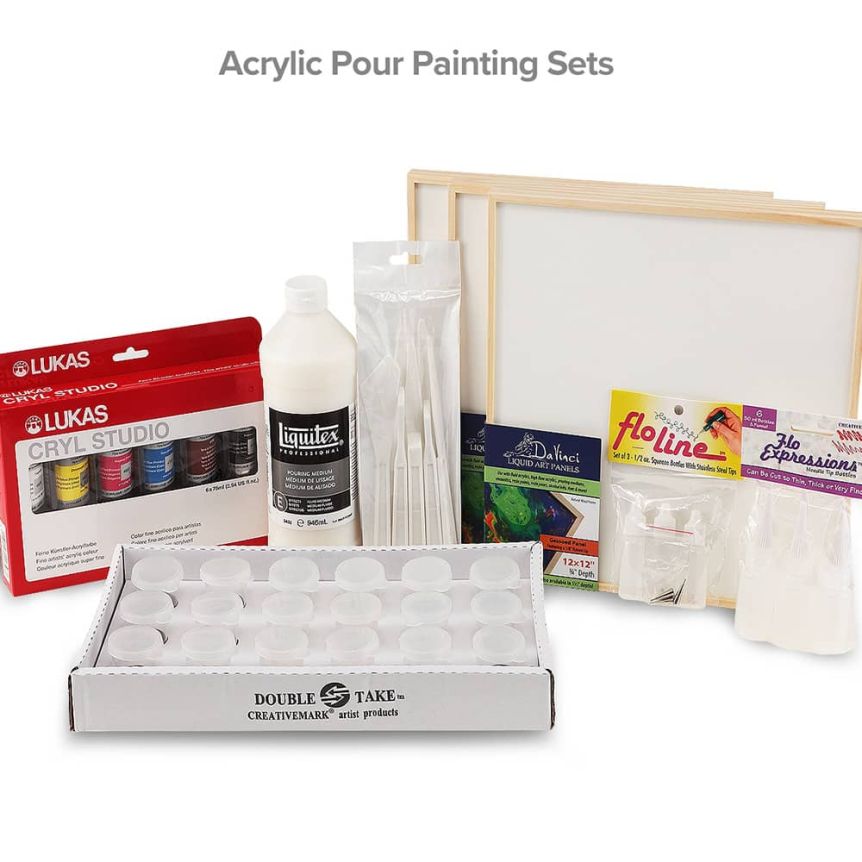 Click Tabs For More
Product Notes:
LPP

Lowest Price - This item is already at the Best Lowest Price Possible and no further discounts or coupons can be applied.
Grid
Grid View
List
List View
x