Acrylic Pour Painting – 3 Vibrant Acrylic Pours
Acrylic Pour Painting Techniques on Wood Panels
At Jerry's we were asked to do an acrylic pour painting through a colander, so we did 3 of them! We have some great art materials and supplies that are perfect for you to achieve great effects, colors and real vibrant pours for your acrylic pouring art. We used the LUKAS Cryl Fluid Acrylics, and DaVinci Wood Panels (you can use anyone of our canvas too) so you can easily create yours and even hang them with ease. (see supplies for pour painting below for easy purchase)… always better with real art materials!
Acrylic pour painting for beginners or for anyone that just wants to create some real neat pouring effects anywhere! Watch the video for all exciting ways to do acrylic pouring.
Acrylic Pour Painting Art Video – YouTube Pouring Acrylic Paint
To Quick Order Them: (what to buy for acrylic pouring – all Supplies are here to easily buy)
What to buy for acrylic pouring! Acrylic Pour Painting Supplies
QUICK LINKS TO EACH PRODUCT:
DaVinci Pro Ultra Smooth 12″x12″ Gesso Panel, 3/4″ Deep
DaVinci Pro Ultra Smooth 6″x6″ Gesso Panel, 3/4″ Deep
LUKAS CRYL Liquid Acrylic Cadmium Yellow Light, 250ml Bottle
LUKAS CRYL Liquid Acrylic Cadmium Red Deep, 250ml Bottle
LUKAS CRYL Liquid Acrylic Deep Black, 250ml Bottle
LUKAS CRYL Liquid Acrylic Titanium White, 250ml Bottle

LUKAS Acrylic Pouring Mediums – The Ultimate Pouring Medium
https://www.jerrysartarama.com/lukas-acrylic-pouring-mediums
See Many More Supplies For Acrylic Pouring
Acrylic Pouring Paints and Mediums
Colander not available but in video we talk about it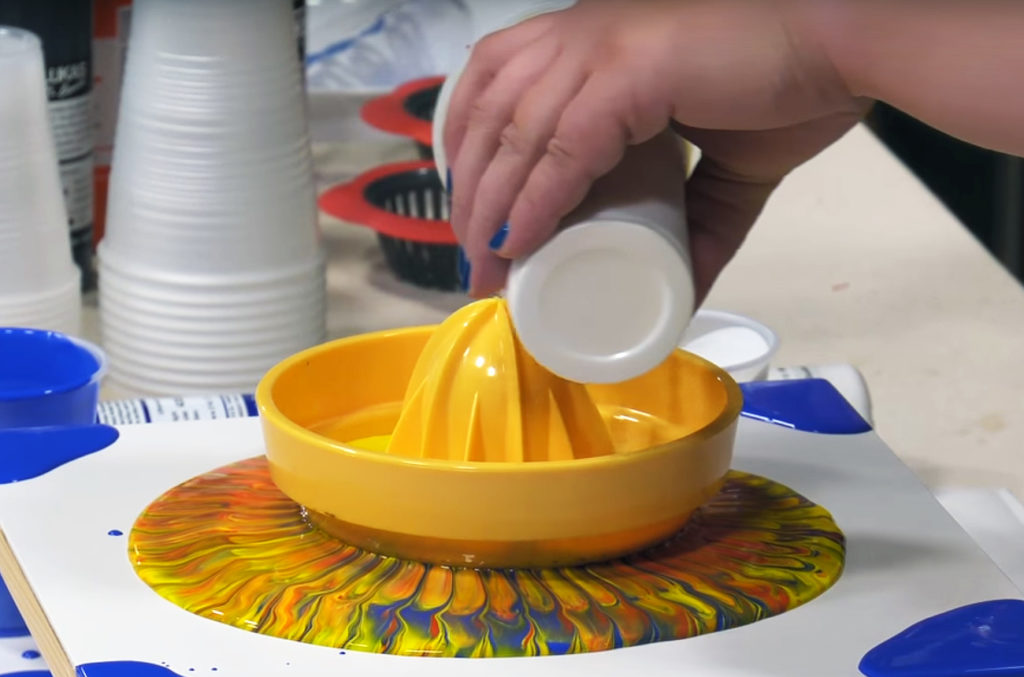 LUKAS Pouring Medium is the next level of pouring medium designed to create the most beautiful and interesting pours. If for any reason you don't feel that LUKAS Pouring Medium yields the best results in pouring, you can return it for a full refund.
The Unique, Next Level Of Pouring Medium! More Of What You Love And Less Of What You Don't Like About Pouring!
Pouring Medium creates even puddles, poured sheets, and flowing applications of color without crazing or cracking. The paint film dries without holding bubbles. … Pouring Medium will not add transparency when mixed with color. It is flexible, non-yellowing, and water resistant when dry
More Resources
Beginning Pouring Painting- LIVE
What is acrylic pouring medium?
Top 15 Acrylic Painting Mistakes – Top 15 Acrylic Painting Mistakes
Acrylics 101 – Acrylics 101 for Beginners with Basic Supplies
Comments
comments
You may also like...