Fabriano Eco White Drawing Paper & Pads
Save Instantly From
$11.48
From Price $14.41
To Price $66.93
Respecting the Arts and the Environment
Like no other recycled paper on earth!

100% recycled post consumer pulp

Whitest recycled art paper

Hydro power production


No chlorine bleach

Acid-free
Eco White is like no other recycled paper on earth. It is the whitest recycled art paper available. Eco White is made using 100% post-consumer waste, 50% Hydro-power production, no chlorine bleach, has respect of the Kyoto Protocol and is FSC 100% Certified Recycled. 
Eco White saves one tree per every 80 Pads it produces, saves 9,000 tons of Co2 per year and spares 14,000,000 m3 of Methane annually. Eco White the perfect paper for the earth and for all your drawing and sketching needs.
This sustainably-made paper is available in two weights, one specifically for sketching, and one for drawing. Each kind of paper is great for graphite, colored pencils, pastels, pens, markers and more! Since this paper is bright white and acid-free, your works will remain as vibrant as the day you created them! Available in pads, rolls and sheets!
Email
Need Help ? Chat With An Expert
Fabriano Eco White Drawing Paper & Pads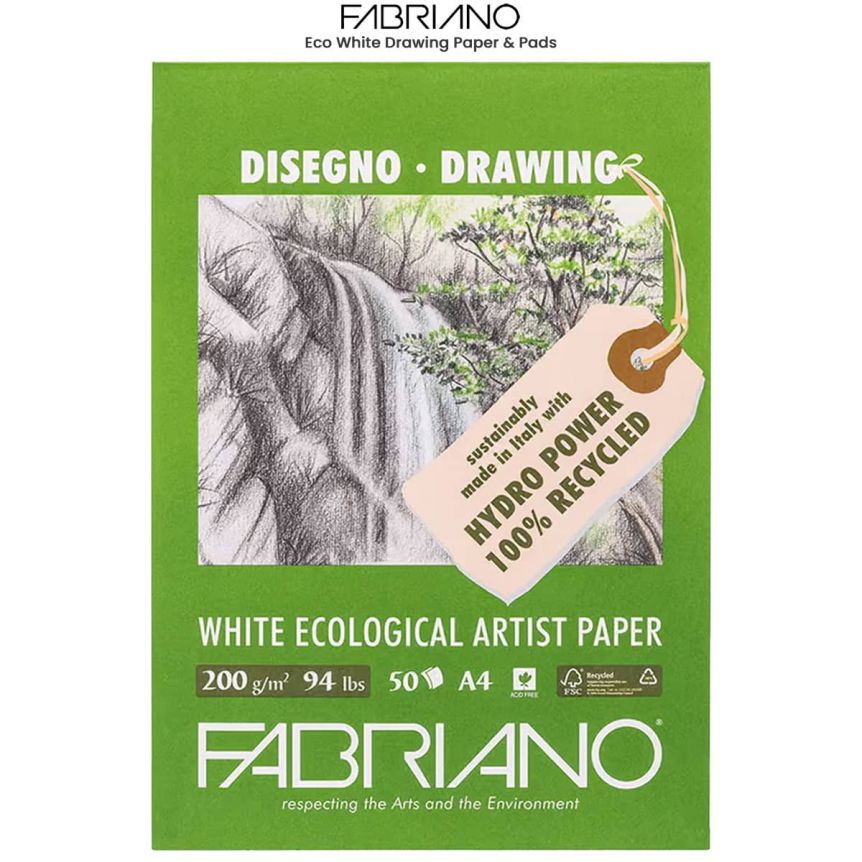 Click Tabs For More
Product Notes:
LPP

Lowest Price - This item is already at the Best Lowest Price Possible and no further discounts or coupons can be applied.