Elegant Plein Aire Gold Frames with Linen Liner
Save Instantly From
$40.21
From Price $22.94
To Price $298.06
Elegant frames with timeless style and a beautiful linen liner!
Our most popular ready-made frame style, Plein Aire frames are beloved by artists and framers the world over! A selection of our gold Plein Aire frames is now available in several sizes with a 1" linen liner (approximately 3/4" showing). This linen liner adds a finished, elegant flair to the already simple yet elegant design of Plein Aire frames. This linen liner is sure to be the perfect offset to any painting!
Key Features:
Solid, 3" wide moulding with raised edge
1/4" deep rabbet
1-inch linen liner to offset any painting (3/4" showing)
Linen Liner Color: Off White
Sturdy gessoed wood construction
Comes supplied with D-ring hanging hardware and screws
Available individually or in bulk packs!
Perfect For:
An elegant framing solution
Artists looking to show or sell finished paintings
Painters looking for a simple, sophisticated design to compliment their work
Email
Need Help ? Chat With An Expert
Elegant Plein Aire Gold Frames with Linen Liner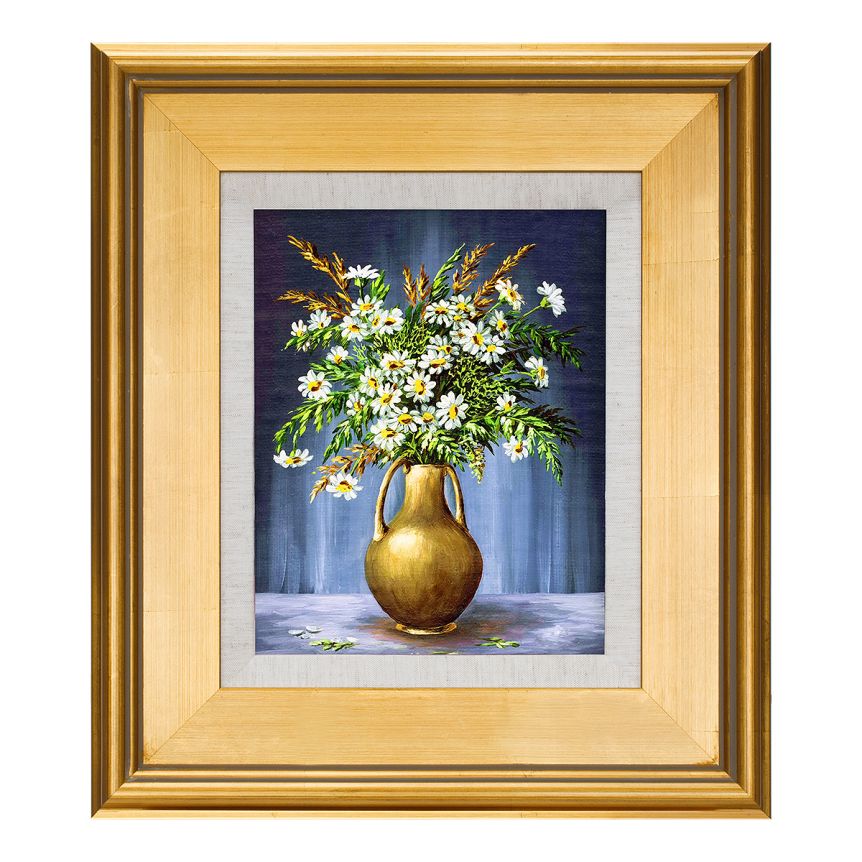 Click Tabs For More
Product Notes:
LPP

Lowest Price - This item is already at the Best Lowest Price Possible and no further discounts or coupons can be applied.
Grid
Grid View
List
List View
x