Cretacolor Noir Charcoal Drawing Set
Rich, dark artists' charcoal in the perfect starter set!
Cretacolor of Austria have been producing fine artists' pencils and drawing tools for over 200 years, and have become masters of the highest quality art supplies. This new introductory Noir Drawing Charcoal collection is the perfect starter set for creating dark and dramatic art! Includes 2 willow charcoal sticks, 2 compressed charcoal sticks, 1 wide square charcoal stick, 2 Nero oil charcoal pencils in Extra Soft and Medium, 2 Charcoal pencils in Soft and Hard, one Black Pastel pencil and a blending stump. Great for sketches, class work, and finished art alike — indulge in some of the richest charcoal from Austria's finest pencil makers, Cretacolor!

Key Features:
11 piece drawing set in tin box

2 willow & 2 compressed charcoal sticks

2 oil charcoal & 2 dry charcoal pencils

Black pastel pencil, wide charcoal & stump
Perfect For:
Dark & dramatic charcoal art

Sketches & finished drawings

Under-drawings for paintings

Students & experienced artists

Email
Need Help ? Chat With An Expert
Cretacolor Noir Charcoal Drawing Set
Click Tabs For More
Product Notes:
LPP

Lowest Price - This item is already at the Best Lowest Price Possible and no further discounts or coupons can be applied.
Rich, dark artists' charcoal in the perfect starter set!
Cretacolor of Austria have been producing fine artists' pencils and drawing tools for over 200 years, and have become masters of the highest quality art supplies. This new introductory Noir Drawing Charcoal collection is the perfect starter set for creating dark and dramatic art! Includes 2 willow charcoal sticks, 2 compressed charcoal sticks, 1 wide square charcoal stick, 2 Nero oil charcoal pencils in Extra Soft and Medium, 2 Charcoal pencils in Soft and Hard, one Black Pastel pencil and a blending stump. Great for sketches, class work, and finished art alike — indulge in some of the richest charcoal from Austria's finest pencil makers, Cretacolor!

Key Features:
11 piece drawing set in tin box

2 willow & 2 compressed charcoal sticks

2 oil charcoal & 2 dry charcoal pencils

Black pastel pencil, wide charcoal & stump
Perfect For:
Dark & dramatic charcoal art

Sketches & finished drawings

Under-drawings for paintings

Students & experienced artists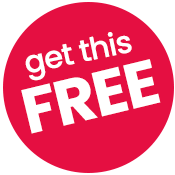 FREE* Fabriano 1264 Mixed Media 120lb Spiral 9x12 Pad

Buy $50 or more of Cretacolor Sets and receive a Fabriano 1264 Mixed Media 120lb Spiral 9x12 Pad (a $20.35 value) FREE*!
*Limit 1 per order. Free item ships automatically w/qualifying purchase. Only while supplies last.