BEST Deluxe Tabletop Wood Easel
Heavy-duty professional table easel can be used by itself on any flat surface
This heavy-duty professional table easel can be used by itself on any flat surface, or with the Terrero Taboret unit. Either way, this is a sturdy piece of equipment with both form and function. Great for smaller spaces and a high quality easel with easy angle adjustments can be made using slide guides. Hand crafted and hand finished from select red oak, Made in the USA and using only the finest hardware.
Key Features:
Holds canvases up to 36"
Base width/depth: 18" × 18"
Extended height: 47"
Expandable mast with movable canvas holders
Folds easily for storage
Easy angle adjustments
Tilt adjusts from 0° to 85°
Patented slide guides
Hand crafted and hand finished from select red oak
Ships fully assembled
Shipping weight: 13 lbs
Box dimensions: 31" × 21" × 5"
Makes a great addition to the Terrero Taboret
Email
Need Help ? Chat With An Expert
BEST Deluxe Tabletop Wood Easel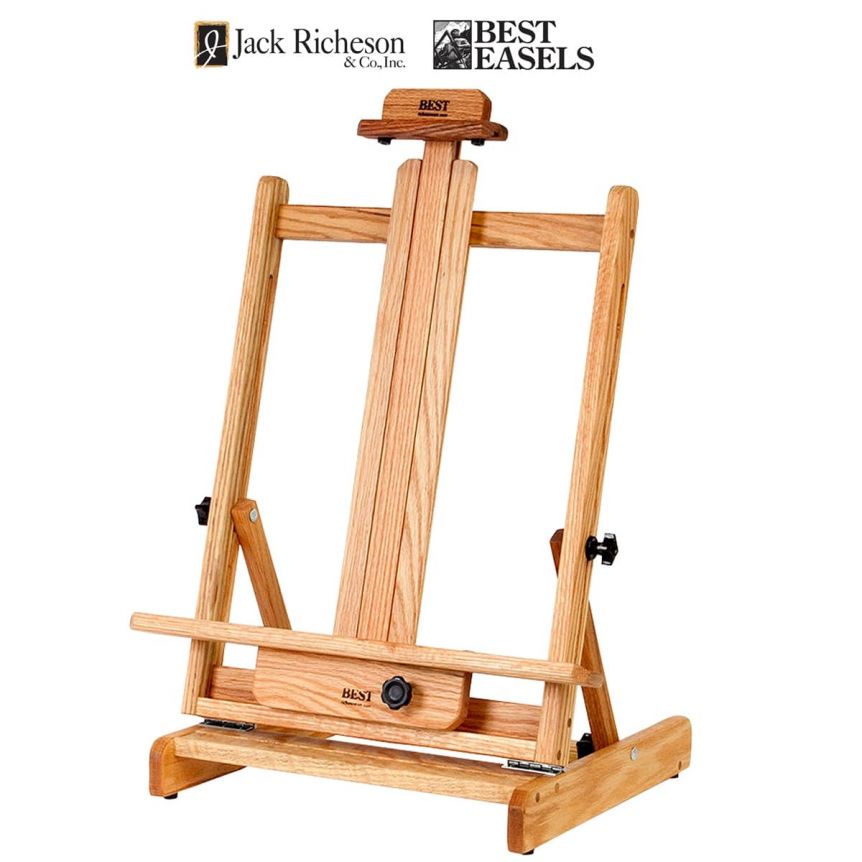 Click Tabs For More
Product Notes:
LPP

Lowest Price - This item is already at the Best Lowest Price Possible and no further discounts or coupons can be applied.
Grid
Grid View
List
List View
x