Golden Heavy Body Acrylics
Now Up To 30% Off List
Available in 2oz, 5oz, 8oz, 16oz, 32oz, and Gallon Sizes
Starting at
$7.90
list: $11.29
SHOP NOW
Golden Heavy Body Week

FREE WITH PURCHASE
Offer ends 2/27/2022 or while supplies last*

Get the best brush line for any acrylics! Synthetic hair that holds color & performs with the control and precision of natural hair

Acrylic Brush Long Handle Filbert #12
Free with any combo of Golden Heavy Body Acrylic purchases this week of $75 or more*
LEARN MORE
Handmade in Germany
Interlocked bristles
Bounce back memory effect with great shape and resistance
A blend of four different filament diameters
Synthetic filament hair
Holds color & performs with the control & precision of natural hair
Closely parallels real hair in texture & shape
Long handles
Nickel-plated silver ferrules
Wood from sustainable forestry used
Handle dipped in a high-grade varnish four times

The first acrylic colors offered by GOLDEN, Heavy Body paints are known for their exceptionally smooth, buttery consistency. The Heavy Body palette includes the largest assortment of unique pure pigments in a 100% acrylic emulsion available to professional artists. These colors offer excellent permanency and lightfastness. There are no fillers, extenders, opacifiers, toners, or dyes added.
Each Heavy Body color formula reflects the qualities of its pigment. Colors that tolerate a higher pigment load dry to a more opaque, matte finish. Colors that are more reactive and do not allow as much pigment loading tend to have a glossier, more transparent, finish. Because Heavy Body colors contain no matting agents, the gloss of each color will be different.
SHOP GOLDEN HEAVY BODY + BERLIN BRUSH
Exceptionally smooth, rich, buttery consistency 101 different colors, shades and tints
Available in 2oz, 5oz, 8oz, 16oz, 32oz, and Gallon Sizes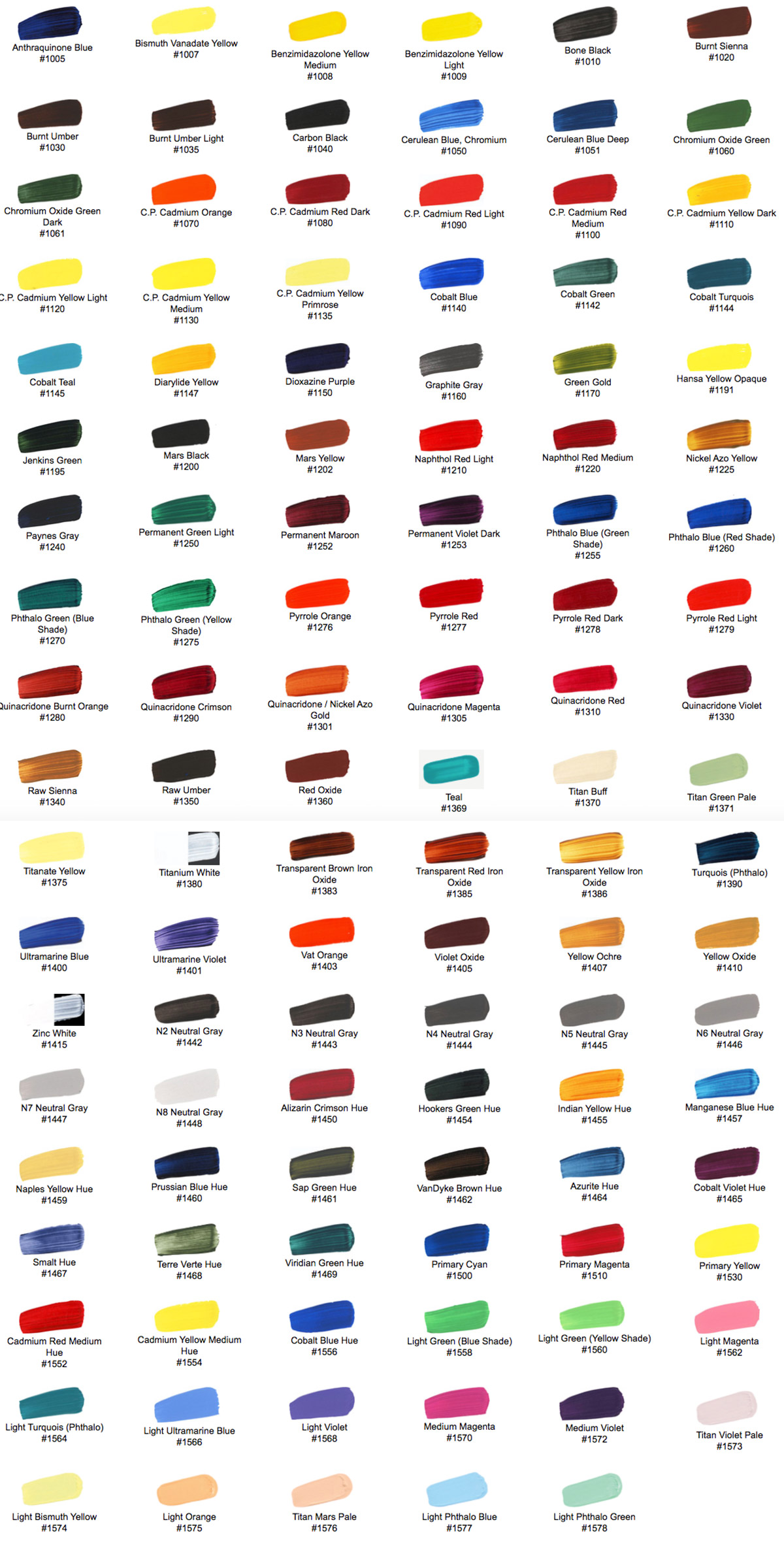 Click To See All Swatches
MORE INFORMATION
Exceptionally smooth, rich, buttery consistency
Dries quickly, permanent and archival in quality Ability to "stand up" and retain brush strokes
All HB colors are thixotropic in nature
Retain excellent flexibility when dry, diminishing the possibility of cracking
Can be mixed with all of our GOLDEN Mediums, Gels and other paint lines
Heavy Body viscosity can also be reduced successfully with water
No flattening agents
No opacifiers added to colors
Clearest and cleanest quality
101 different colors, shades and tints
30 colors are mixture colors, the rest of produced from single, unique pigments
*Special Offer Details
Sale Ends 2/27/2022
*Limited Time FREE OFFER
Free item is limited to 1 per customer. Limited quantities available. Only while supplies last. Offer officially ends on Sunday February 27, 2022.

This Special Offer expires at 11:59pm (PST) on 2/27/22 Offer is not retroactive for past orders and cannot be combined with any other offers. Offer is only redeemable on the Jerry's web site and cannot be redeemed at our retail stores. Any Items that are excluded from coupon discounts will be clearly indicated on the shopping cart screen before checkout. Free Shipping Offer applies to standard shipping to the contiguous 48 US States only. Alaska, Hawaii, and International orders are excluded from the Free Shipping offer. Read our full shipping policy for more information. All orders $75 or more receive FREE Standard Shipping to the contiguous 48 states. Orders are shipped according to best available rate and transit time as determined by our computers based on package weight and destination. We use UPS as our primary standard service carrier, but packages may also ship via USPS. Excludes oversize, large and LTL items. See shipping details for further information.
Jerry's Artarama assumes no liability for grammatical or graphical errors.