Art Class and Education Needs, Resource Guide
FALL BACK TO SCHOOL HEADQUARTERS
Easy shopping back to school guide and resources for online or in person. Create More Art!
Save More At Jerry's!
Art Supplies Up To
85%

Off List
Save on up to 85% off List Prices on over 45,000 art supplies and materials. The quality of your matters to us! Jerry's cares for the artist and our mission is to serve artists with the best quality art materials and framing, free shipping orders $50+ and exceptional service! Shop and save online at Jerry's! Save More Create More™
SHOP NOW
Purchasing needs for
Art Education and Art Classes
Jerry's offers many ways to assist and help Art Schools and Art Classes continue! Even learning virtually, we are ready to help!
Get all the art supplies you need for your classes, events or workshops in just a few simple clicks with Jerry's convenient supply list. Easily create your course list, send your list to your students needed for your course. Convenient, easy and great for virtual classes too Supply lists, kits and programs available.
Call us today @ 919-232-6550 or use button below
CREATE YOUR CLASS LIST
Art Class Essentials Guide
Shop all the best deals for the supplies you need for art class.
Shop our list of supplies by categories for the most common art supplies and materials needed for art class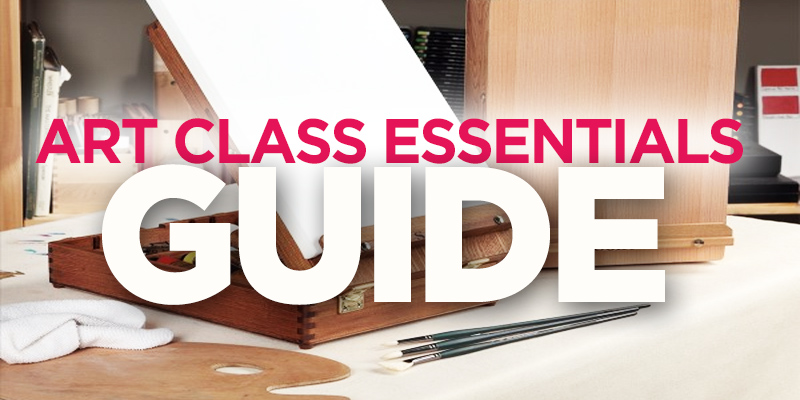 Jerry's has made it easy to find the most commons supplies needed for your art class. Teachers and Art Students visit our Essentials Guide to create and shop your art materials needed for art class.
Our comprehensive guide lists out supplies in all categories for painting, drawing and much more!
SEE ESSENTIALS GUIDE
4000+ Online Free Video
Art Lessons!
Jerry's Video art lessons resource library. Great for learning at home and resources for use for Online Art Classes.
Choose by media, subject, skill level and more.
Keep your art programs going strong! Watch Over 4000 Free Video Art Lessons! Get Inspired! Over 12,000 hours of Art Instruction! All Media, All Skill Levels.
Let's Create More Art! Many art schools, home art programs and used Jerry's free art lessons to help further art education and learning.
Great for a virtual art class!
SEE ALL
Need to place a special order or need help
with online class lists or supply kits?
Special Orders and Class Lists/Kits
Jerry's offers may programs for art schools, businesses, art studios, organizations and professional art studios.
Email us at: [email protected]
Or call one of specialists right now ready to assist you in getting set up! 919-232-6550
Buy More Save More!
Stock Up Today at Even Greater Savings!
Bulk Buying for students, teachers, artists and business – additional savings for bulk orders needed for your art classes, studios, businesses and profession.
Need to place a large purchase or bulk type order? Jerry's offer may programs for schools, businesses, art studios and organizations
Call us now to discuss a quote. 800-827-8478
SEE BULK SELECTIONS
Join us Every Tuesday at 5:30pm est.
For Jerry's LIVE Art Instruction. Interact with us live!