Experience the finest European quality in a soft, smooth working lead with the most advanced color spectrum ever created for artists and colorers!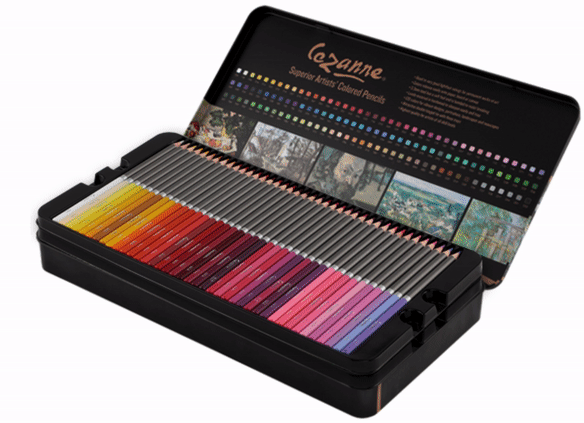 Premium Colored Pencils
Tin Set of 120
LIMITED TIME

Introductory Price
$49.99
+ SHIPS FREE*
SHOP NOW
Nobody would allow the use of the name Cezanne unless the product within was superior and would meet the masters love of both quality and ingenuity.

This 120 pencil set uses the most advanced large diameter lead that provides brilliant hues with a smooth working softness and has more variations of color tones than sets with 150 or even 175 colors. The reason is that many other sets have colors that you'll never use or even worse are poorly made.

Cezanne is the new standard of quality as it has been advanced every year for the last 20 to be what professional artists' and colorers have asked for and finally now have. Next to all other brands professionals have loved these pencils more but the only test that matters is yours.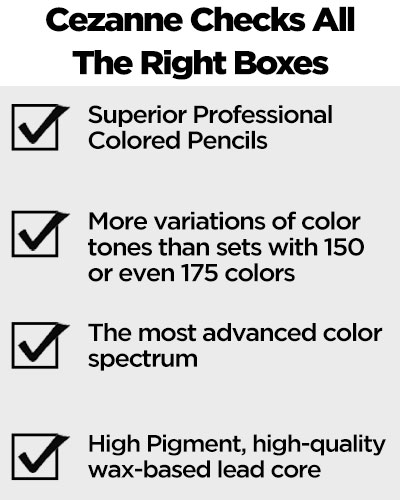 CEZANNE 100% GUARANTEE
We are so sure these are the best pencils that we offer them to you at a 100% guarantee. Not only do we guarantee your investment but you can keep the pencils if for any reason you feel they are not the best.
MORE PREMIUM COLORED PENCILS FROM