Mijello Fredi Weber Peel-able Tray Palette (formerly Multi Palette)
List
$16.75
Jerry's
$10.09
Mijello Fredi Weber Peel-able Tray Palette (formerly Multi Palette)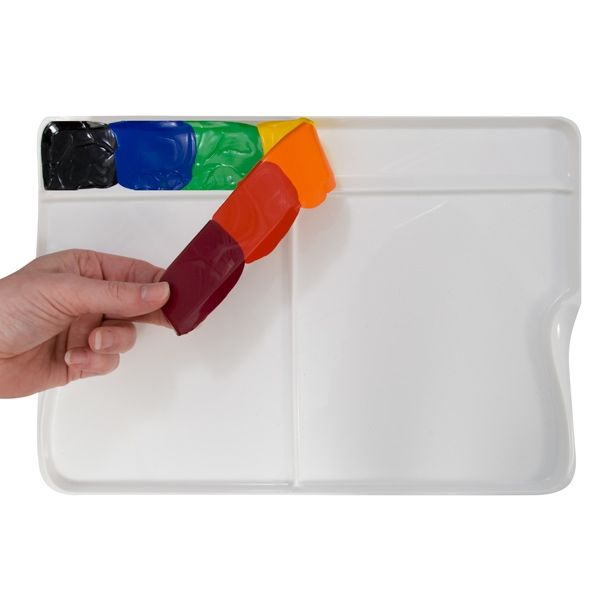 Item # 03010 Overview
| Brand
®

Mijello >
Click to see all supplies & full collection for Brand:
®
MIJELLO
(this will take you away from this page)
Perfect Palette For All Media!
Fredi Weber Peel-able Tray Palette is particularly well suited for oils and acrylics, the Multi Palette's special composition allows acrylics to just peel off its surface, and oils to be wiped off and cleaned easily. With two large divided mixing areas as well as a longer division for colors, it has ergonomic thumb depressions on both sides for comfortable holding in either hand. Four rubber bumpers on the bottom prevent slippage during table top use. The overall size is 13-5/8" x 9" with a slight lip to prevent paint from migrating off the edges.
Fredi Weber Peel-able Tray Palette
13-5/8" x 9"
More Information

| | |
| --- | --- |
| UPC | 8809109431119 |