Frida Crystal Effect Glass Paints
Save Instantly From
$3.81
From Price $1.94
To Price $14.61
Make Your Own Stained Glass Creations With Excellent Results!
Easily produce artwork with the look of real stained glass, without the need for special tools and equipment! Frida offers 20 different solvent-based colors with a crystal texture style to choose from. Just tape your design underneath, outline the design with Frida Glass Paint Outliner, and fill in with glass paint using a dropper.
Key Features:
Beautiful crystalline effects
20 vibrant colors
Solvent based
No special tools required
Perfect For:
Stained glass creations
Use on acrylic or aluminum
Lightly gessoed wood
Artists of all skill levels
Email
Need Help ? Chat With An Expert
Frida Crystal Effect Glass Paints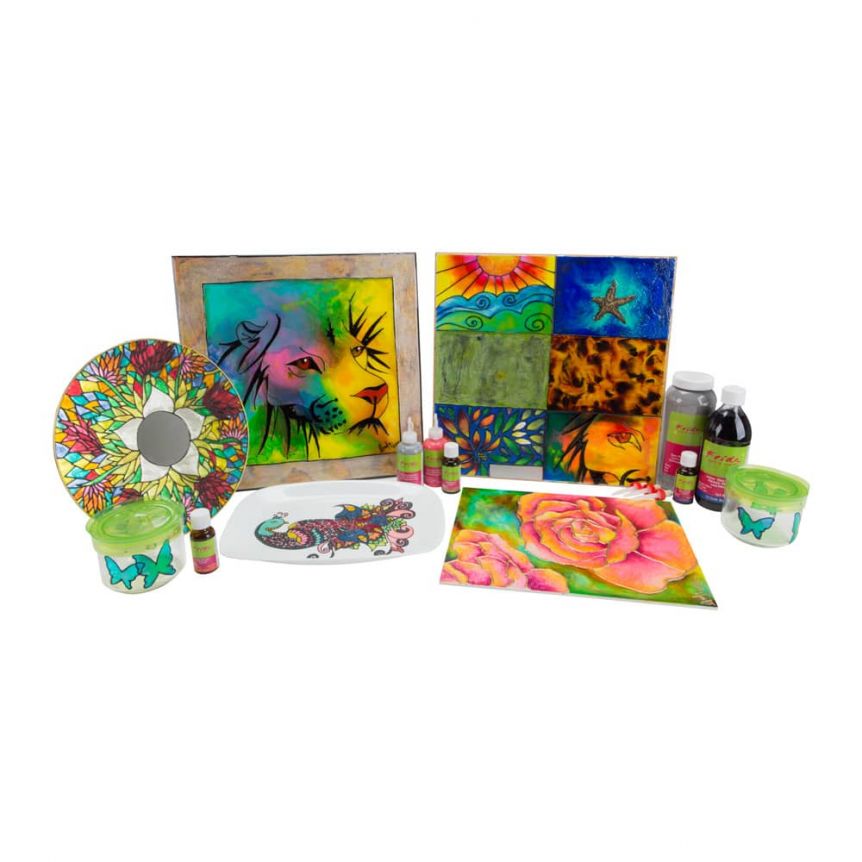 Click Tabs For More
Product Notes:
Is Proprietary

Exclusively At Jerry's! A Jerry's Artarama exclusive brand. The exclusive brands offer amazing quality, exceptional performance & great value. Comes with a 30 day money back guarantee!

Hazardous

Hazardous - This item is considered flammable or hazardous. These type of items are not available for rush or air service.
Grid
Grid View
List
List View
x