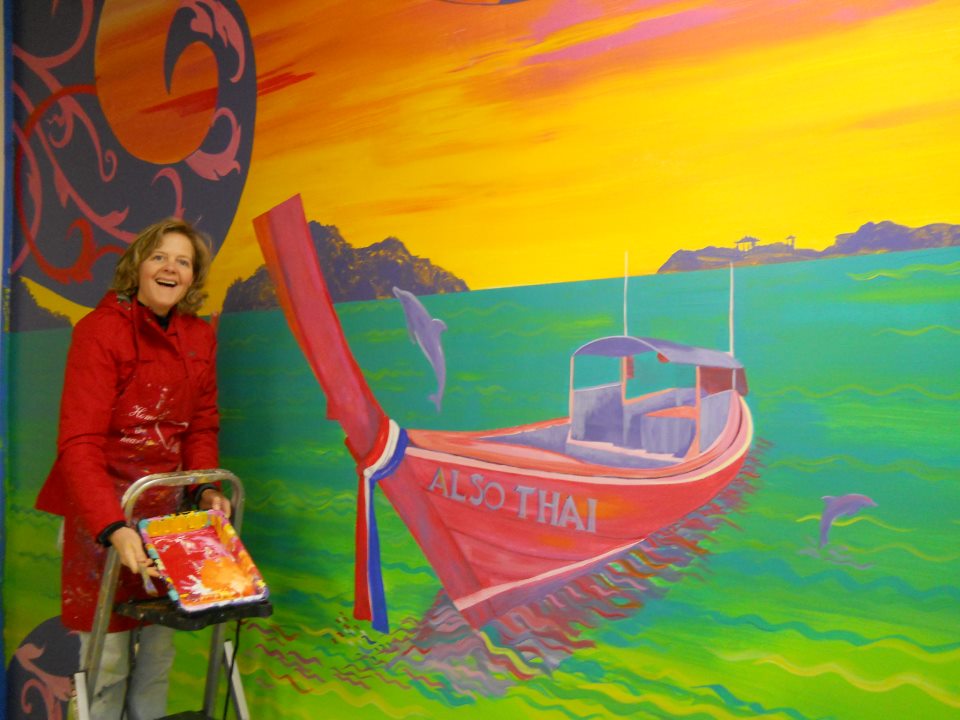 Grace M. Artist and Jerry's Shopper
Grace Marshall is a Jerry's customer and artist with a Bachelor of Fine Arts.
She teaches kindergarden and enjoys painting murals and portraits.

Grace M. | Artist | Jerry's Shopper
"Creating Art makes me happy. I've been drawing all my life. I love to help clients enhance their homes and capture what they treasure most on canvas. Walking through Jerry's gets me inspired by the many varied kinds of paints, canvases and so much more. My mural/portrait business helped me raise my kids with part time hours. Now I am currently transferring my business to an Etsy shop. I know Jerry's will help get me there. I teach kindergarten and love to guide my students to do layered art projects. One day I plan to teach part time and paint full time. Thank you Jerry for making this dream affordable and possible."

--Grace M.
"My Story" Customer Gallery
Click Photos to Reveal Stories