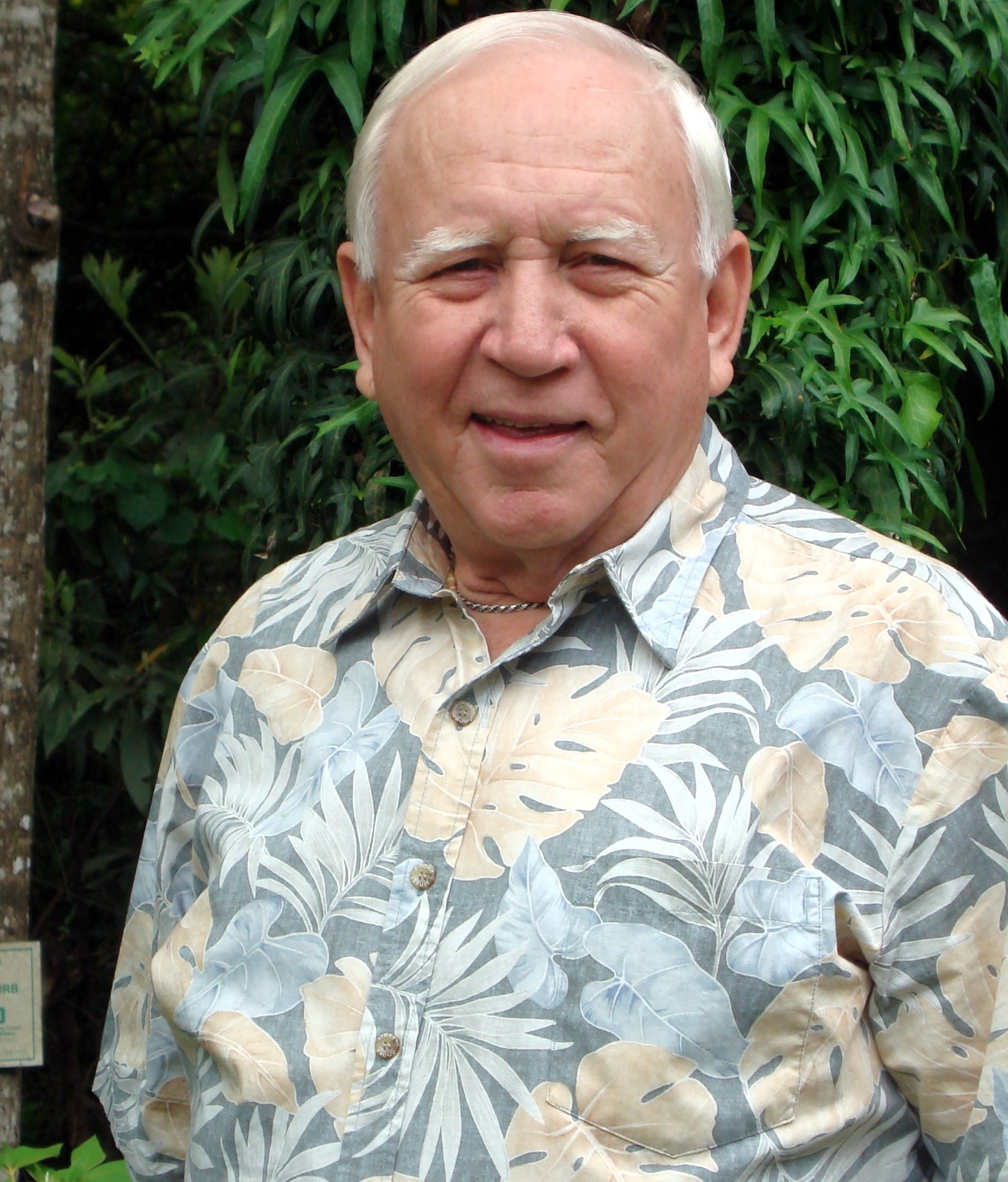 Barnie S.Artist and Jerry's Shopper
Born in Columbia, SC Barnie graduated from Columbia High School where he took art for all four years. After a brief stint in the Marines, Barnie worked at Sears for the next 31 years. He retired at age 50 in Greenville, SC to pursue an art career. Barnie started his art career by doing murals in local restaurants, banks, hospitals and private homes. In 1991 he began painting murals in the schools of North and South Carolina where he spent the next 13 years completing more than 50 miles of walls in 250 schools. In 1998 Barnie and his wife moved to Pawleys Island, SC and, in 2005, he had to retire from painting murals because of a shoulder injury. He began painting at home and teaching art classes in the OLLI program at Coastal Carolina University in oils, acrylics and watercolors in 2006. In all the years since high school Barnie continued doing his paintings and has painted at least 50 paintings a year for more than 60 years. During the reign of President Reagan, Barnie had two of his paintings on display in the Whitehouse in Washington, DC in Mr. Lee Attwater's office. In 1998 he became the first South Carolinian to win the South Carolina Saltwater Fish Stamp Competition with his rendition of the Cobia. Barnie continues to teach at CCU and paint and is a member of a number of galleries along the coast of South Carolina including the Swamp Fox Gallery in Murrells Inlet, the Island Art Gallery, the Art Works Gallery and Applewoods House of Pancakes Restaurant and Gallery, all in Pawleys Island.

Barnie S. | Artist | Jerry's Shopper
"Beginning in High School art class in the late 50's I started painting pictures of what I saw around me, mostly landscapes and seascapes. Today, at age 76, I have been painting at least 25 to 50 paintings a year for 61 years. I have painted tens of thousands of pictures and even had 2 of them in the White House in Washington, DC during the Reagan era. I still paint almost every day, teach art in the adult education program at Coastal Carolina University of Myrtle Beach, SC two days a week and have part ownership in an art gallery here in Pawleys Island. I may not be as physically able as I once was but I am still burning with the passion to paint and teach after all these years. I can't wait to get in front of an easel or a class full of students to paint and share my knowledge of painting with all I meet. God has blessed me with a great talent and I am using it to the best of my ability."

-- Barnie S.
"My Story" Customer Gallery
Click Photos to Reveal Stories