Jerry's...130 years of industry experience working for you.
It all started in 1968... The Jerry's Artarama Story.. Our mission is your success, Positive Experience and to serve the artist with only the finest art materials! We also Manufacturer and Distributor Fine Art Materials
About Jerry's Artarama
Proudly serving artists since 1968! Thank you for choosing Jerry's for purchasing your art supplies. Jerry's only business is serving the interests of artists like you. From the first time artist to the professional we have everything under one roof at factory direct savings as much as 75% off traditional retails.

We have always championed low prices for the artist. Our founder Jerry Goldstein started 49 years ago with the pledge to bring down the cost of art supplies by discounting them. Today it is common place but back then he was a pioneer. Providing the lowest prices and best deals is part of our DNA rooted from the very first day we opened our doors. Rest assured we will do the our job daily to assure that you always get the most for less by shopping with us.
Support Jerry's as we support you!
What Makes Jerry's Different! We Are Family!
»

Family owned and operated since 1968

»

Specializing in art supplies and framing

»

Manufacturers and distributors

»

Design and develop quality art supplies

»

Over 130 years of combined industry experience

»

Professional in house craftsman, custom canvas and framing departments

»

Warehouse efficiency, order inspection & fast shipping

»

Committed to artists and art (our office walls are filled with art!)

»

Serving millions all over the world
Pioneers of Discount Art Supplies
Online eCommerce and 17 Retail Locations
2500+ Free Art Lessons ranging from all media and skill levels
Art Instructional DVD's and programs
New Products designed for artists
Exclusive online deals and offerings
Bulk savings center – Buy More Save More
Blog that is Updated 3x week –Remember to bookmark!
Growing community online of amazing artists!
Special products that only Jerry's carries to help you Save More, Create More!
Jerry's LIVE events
Large eCommerce Presence Serving Customers Throughout The World
One Man's Vision To Provide True Value For Artists ...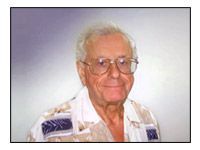 In 1965, Jerry Goldstein was managing a toy store in Long Island, N.Y. One day he asked a local art teacher for his supply list, and was shocked at the pricing and the fact that there were no discounters for art supplies. Jerry convinced his boss to start selling art supplies, and thus launched the world's first discount art supply store.
Jerry opened his own art materials and supplies store in 1968, introducing thousands of budding and established artists throughout Long Island to the wonder of discount pricing. Jerry believed in treating customers like family, and that tradition continues to this day.

The Boys Launch Mail Order


Jerry's Artarama has always been a family business, with Jerry's two sons Ira and David starting to work in the discount art supplies store in their early teens and eventually becoming the company's two managing partners. Way back in 1979, David figured it was time to make Jerry's great prices available to everyone in the USA and so started the company's mail-order operation. The first official Jerry's Catalog was on its way!

Beginning with $2,000 of savings, a side office, one phone, and a four-page catalog, "the boys" slowly but surely built a business under Jerry's ever-watchful eye. As the art supply company expanded, Jerry's moved up to a 10,000-square-foot warehouse in 1984, and then a gigantic 28,000 foot facility when they relocated the business to Raleigh, N.C. in 1994.
Today the publication that began at only 4 pages long is now an invaluable resource for artists over 500 pages and growing!

Europe, China and Superstores

In the mid 1990's, David and Ira started to search numerous European countries to import art supply products unavailable in the USA. In 1998 they set out for China, where, they quickly realized, they could unearth the best values for their customers. Further, they found they could also create products with relative ease there. In fact, the line of art materials and products they produced had a revolutionary effect on the U.S. art-supply market.
Seeking yet more space, Jerry's opened an 80,000-square-foot facility in Henderson, N.C. Selling to customers in virtually every country of the world from its top-notch web site. Jerry's staff now serves over 200,000 customers worldwide.
Starting around 2003, Jerry's started opening super stores with regularity. Today there are 15 discount art supply stores in the chain, including locations throughout the Northeast and the South, plus stores in Texas and Colorado — with more on the way!
Jerry's Artarama Superstores provide more than just incredible discount prices. They also provide instructional workshops, new art supply demos and special art related events, encouraging a sense of community for artists across the country.
More Than A Business ... An Artists' Resource

Over the last ten years, Jerry's has expanded its role as an artists' resource. Part of this initiative is to host numerous events that allow artists to gain first-hand knowledge and education. These events include Jerry's Days and the Art of the Carolinas Tradeshow, held every November in Raleigh. Art of the Carolinas is the world's largest artists' gathering, with thousands of artists from all over the country attending over 100 workshops and more than 40 vendors demonstrating their art supply wares. Discover all the details at www.artofthecarolinas.com.


Another of our recent initiatives is to work directly with artists to create and improve products for the studio and the field. If you have an idea for a product you think artists may enjoy, please contact us at ira@jerrysartarama.com.

Jerry himself is delighted and amazed at how many new items and incredible values his boys are passing along to their customers. (Rest assured that dad looks over all 500+ pages of our art supply catalog and every web page to make sure Jerry's customers are getting a great deal!)




Serving Artists Everywhere!


Our promise to both accomplished and beginning artists is to treat you as a person, not merely an account. Jerry's is a family business without the layers upon layers of upper management found at many other businesses.
Our friendly and efficient customer service team is at your disposal, and if you want to speak to Ira or David, they are both available to you no matter what the issue.

Your voice is important to us and our fantastic team, and we truly want to know if for any reason you don't feel that you have been serviced with speed, efficiency, and total hospitality. We always want your feedback on how we're doing, especially when it comes to the value and selection of art supplies we offer every day.
No art supply company in the world offers more paints and brushes, artist canvas, frames and artist gear then Jerry's. That's because our business is concerned exclusively with artists and art: supplying you with everything you need to succeed on your artistic journey.
In late 2007, Jerry's moved its headquarters into a brand new building in Raleigh NC, just in time to celebrate a major milestone in company history ... 40 years of service to artists! We're looking forward to a bright future, continuing to serve the artistic community.
Jerry Goldstein - Pioneer of Discount Art Supplies