Top 10 Fine Art Schools in the USA
Jerry's Artarama has always supported art education in many ways. Some of the finest in higher art education available in the United States as The Best Fine Arts Schools in the US Rankings will help you choose the right program. Explore the best fine arts schools, colleges and universities in the United States with our top 10 listing below
Jerry's Top 10 Fine Art Schools in the US
Yale University, USA
Rhode Island School of Design (RISD), USA
University of California-Los Angeles (UCLA), USA\
Virginia Commonwealth University School of the Arts (VCU), USA
Temple University Tyler School of Art, USA
California Institute of the Arts, USA
Carnegie Mellon School of Art, USA
Maryland Institute College of Art (MICA), USA
Savannah College of Art and Design (SCAD), USA
Columbia University School of the Arts, USA
See Universities, Details and Links Below
#1 Yale University
The Yale University School of Art, established in 1869, is an art school that grants only Masters of Fine Arts degrees in graphic design, painting, photography, printmaking or sculpture. They have an incredibly rigorous application process and only takes undergraduate students with impeccable records. Just a clue as to how exclusive the school is; in November 2008, only 65 of 1142 applicants were admitted to the School of Art for the class of 2010…
Read More – Yale University
#2 Rhode Island School of Design
The Rhode Island School of Design located in Providence, Rhode Island, is one of the top schools for art and design as well as one of the oldest, being founded in 1877. RISD or riz-dee as its often called by its students has a student population of about 2,300 students and offers about twenty programs of study including apparel design, architecture, digital media, ceramics, painting, photography, printmaking and sculpture…
Read More –Rhode Island School of Design
#3 University of California-Los Angeles
The School of the Arts and Architecture is professional school that offers a full range of course programs granting degrees in architecture and urban design, art, design media arts, world arts and cultures, and many more fields. The school provides art students with two internationally acclaimed public arts institutions including the Hammer Museum and the Fowler Museum at UCLA, as well as varying contemporary and historical exhibitions cycled throughout the year…
Read More – University of California-Los Angeles
#4 Virginia Commonwealth University School of the Arts
The School of the Arts at VCU in Richmond Virginia offers nationally ranked and award winning programs in sculpture, graphic design, painting, ceramics and printmaking. They offer sixteen academic programs for over 3,000 students. The school prides themselves on their ability to encourage students in their artistic endeavors…
Read More – Virginia Commonwealth University School of the Arts
#5 Temple University Tyler School of Art
Named after famed sculptor Stella Elkins Tyler and located in Philadelphia, Pennsylvania, the Tyler School of Art at Temple University is one of the largest producers of notable artists and designers. This higher learning institution is home to some of the leading programs in painting, drawing, sculpting, printmaking, ceramics, photography and graphic design…
Read More – Temple University Tyler School of Art
#6 California Institute of the Arts
The California Institute of the Arts, a private university located in Valencia, California was founded in 1961 and currently boasts a student body of 1,454 students. The School has been called one of the best "campuses that offer an exceptional artist atmosphere" by Newsweek in 2011…
Read More – California Institute of the Arts
#7 Carnegie Mellon School of Art

Carnegie Mellon University's School of Art is often highly ranked for top art schools being #1 in Art and Design Multimedia programs and #7 in Fine Art programs by US News & World Report. The school pretty heavily pushes for an interdisciplinary education between art and technology over classical studies to better prepare its students for the ever-changing job market and global culture…
Read More – Carnegie Mellon University School of Art
#8 Maryland Institute College of Art
The Maryland Institute College of Art or MICA ranks out at number 8 on our list because of the well-equipped campus, inventive curriculum and illustrious faculty. They are constantly ranked in the top 10 Masters of Fine Art programs in visual arts and U.S. News ranked them as #3 in Graphic Design and #5 in Painting/Drawing. Located in the heart of Baltimore, this private art and design college is the oldest continuously degree-granting college of art in the nation…
Read More – Maryland Institute College of Art
#9 Savannah College of Art and Design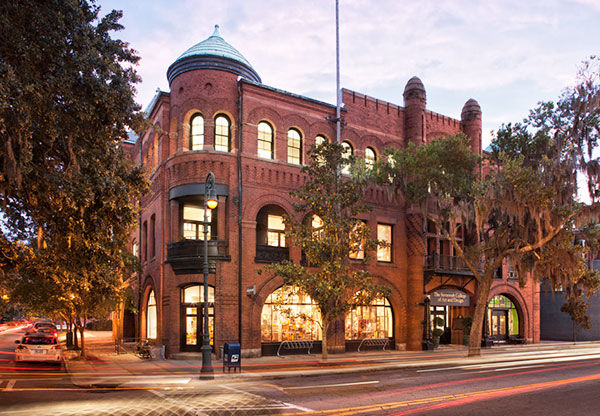 The Savannah College of Art and Design (SCAD) is a private university with four locations: two in Georgia (Savannah and Atlanta) as well as Hong Kong opened in 2010 and Lacoste, France, opened in 2002. The original Savannah location opened its doors in 1979 with only four staff members, seventy one students and only seven faculty members…
Read More – Savannah College of Art and Design
#10 Columbia University School of the Arts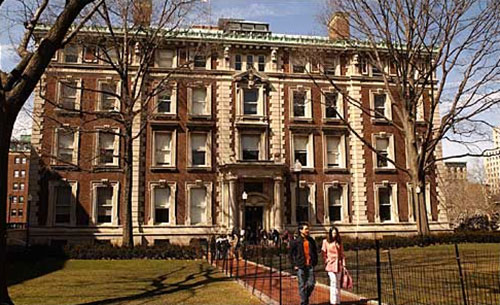 The Columbia University School of the Arts offers a large curriculum of mixed media and offers Master of Fine Art Degrees in Film, Theatre, Writing and Visual Arts. The Visual Arts program at Columbia differentiates its program from lesser schools by attracting a student body and faculty from around the world, and with a location set in the center of New York…
Read More – Columbia University School of the Arts
---
Need Art Supplies for Art Class?
Jerry's offers a convenient way to provide class lists for art teachers to set up and send to students to buy the best art materials for their art classes plus.. an essentials guide to help packed with fine art materials! Get started today!
You may also like...