Columbia University School of the Arts – #10 Art Schools in Jerry's Top 10
#10 Columbia University School of the Arts
Jerry's Artarama has always supported art education and so this year we wanted to show our support of some of the finest in higher art education available in the United States by honoring some of the best schools in our list of the 10 Best Art Schools in the Country.
Topping off our Top 10 list is the Columbia University School of the Arts.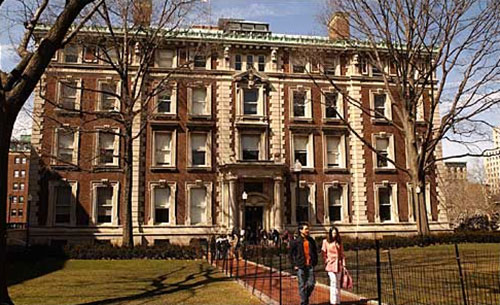 The Columbia University School of the Arts offers a large curriculum of mixed media and offers Master of Fine Art Degrees in Film, Theatre, Writing and Visual Arts. The Visual Arts program at Columbia differentiates its program from lesser schools by attracting a student body and faculty from around the world, and with a location set in the center of New York City, Columbia is central to one of the largest art hubs in the world.
The Visual Arts Program pushes an interdisciplinary education offering a Masters in Fine Arts degree in Visual Arts rather than a specific medium chosen by the student. Digital media, drawing, painting, printmaking, sculpture, installation, performance/video art and photography are all areas of focus in the two year Masters' program.
The Breakdown
Professors- Students are well attended to under the tutelage of seasoned professors like Tomas Vu-Daniel, Gregory Amenoff and Jon Kessler, whose own artwork have been shown in exhibits world wide.
Notable Alumnus- Sculptor David Altmejd, painter Marc Handelman, visual artist Lisi Raskin, sculptor Banks Violette and painter Dana Schutz
Local flavor- New York has many notable art galleries as a resource for students including the Metropolitan Museum of Art, The Guggenheim Museum, The Museum of Modern Art, the Whitney Museum of American Art and many more.
Currently on Display- The Leroy Neiman Gallery (see below)
Art on Display at the Leory Neiman Gallery at the Columbia University School of Art 
For More Information on the Visual Arts Program at Columbia University, visit arts.columbia.edu
---
You may also like...