Painting & Palette Knives: Unique Techniques, Tips & Tricks Jerry's Live #96
Jerry's LIVE Episode #96 – Painting & Palette Knives: Unique Techniques, Tips & Tricks
Featuring: Painter's Edge XL Palette Knives Set of 6, Paramount Professional Gallerywrap Canvas
Would you like to imbibe your painting with a sculptural quality, but not quite sure how? Are you a texture junkie, but have grown tired of everything always being brushstrokes? Join us for this episode to grab some fresh ideas with a knife painting demo where there are no rules, and no restrictions!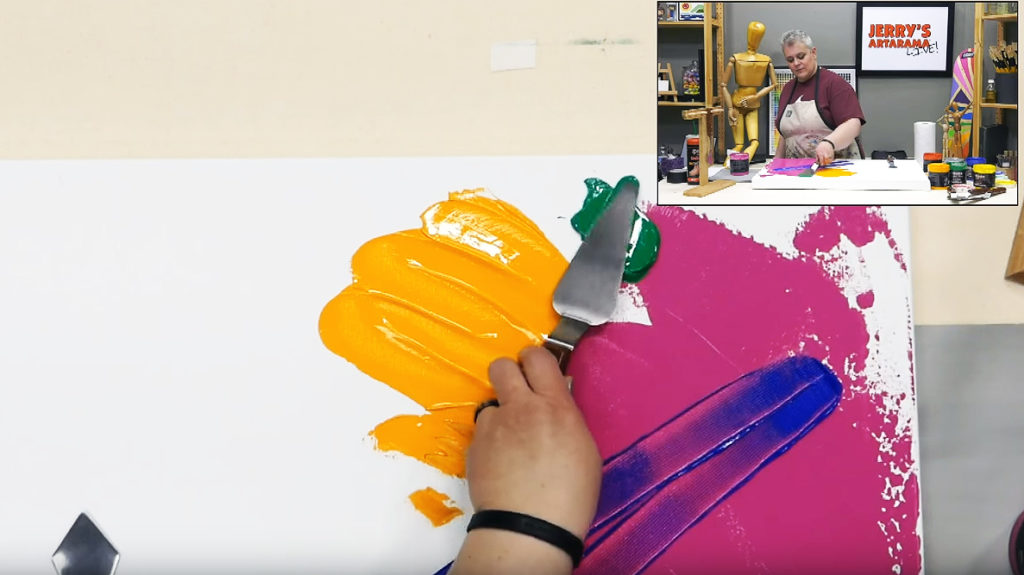 More Resources
ARTIST SPOTLIGHT – Christina Welch and Soho Acrylics
ACRYLIC POURING VIDEO – Acrylic Pour Painting & Supplies
Comments
comments
You may also like...