9 Reasons Concept Markers Will Change the Way You Draw
Experience a whole new way to scribble, sketch and draw that we're sure you'll love.
Concept Dual Tip Art Markers are all new markers revolutionizing the market with dual tips and great color delivery. Presenting 9 reasons why you should get a set right now.
1. They have dual marker tips on each end that give you four different lines of color.
2. Durable nylon tips can withstand constant use and a range of pressures.
3. Since the tips are made of nylon, they wont dull and line-thickness delivery is constant.
Nylon is particularly well known for its springiness and resiliency in art supplies.
4. They wont make your hands sore.
Many smaller markers can make your hands sore after long periods of use. Concept's angular and square design fit easily in your hands for long usage.
5. They wont roll of the table or desk the second you put them down.
Like we said, they're square. Square things wont roll. These markers are staying put right where you leave them.
6. They have bright, permanent inks.
They're great for anything colorful you could possibly want to draw, sketch, or color.
7. And a huge range of colors.
8. They're perfect for mixed media applications.
Combine them with pencil or other types of paint and their color is permanent so they wont run when mixed.
9. They just look cool.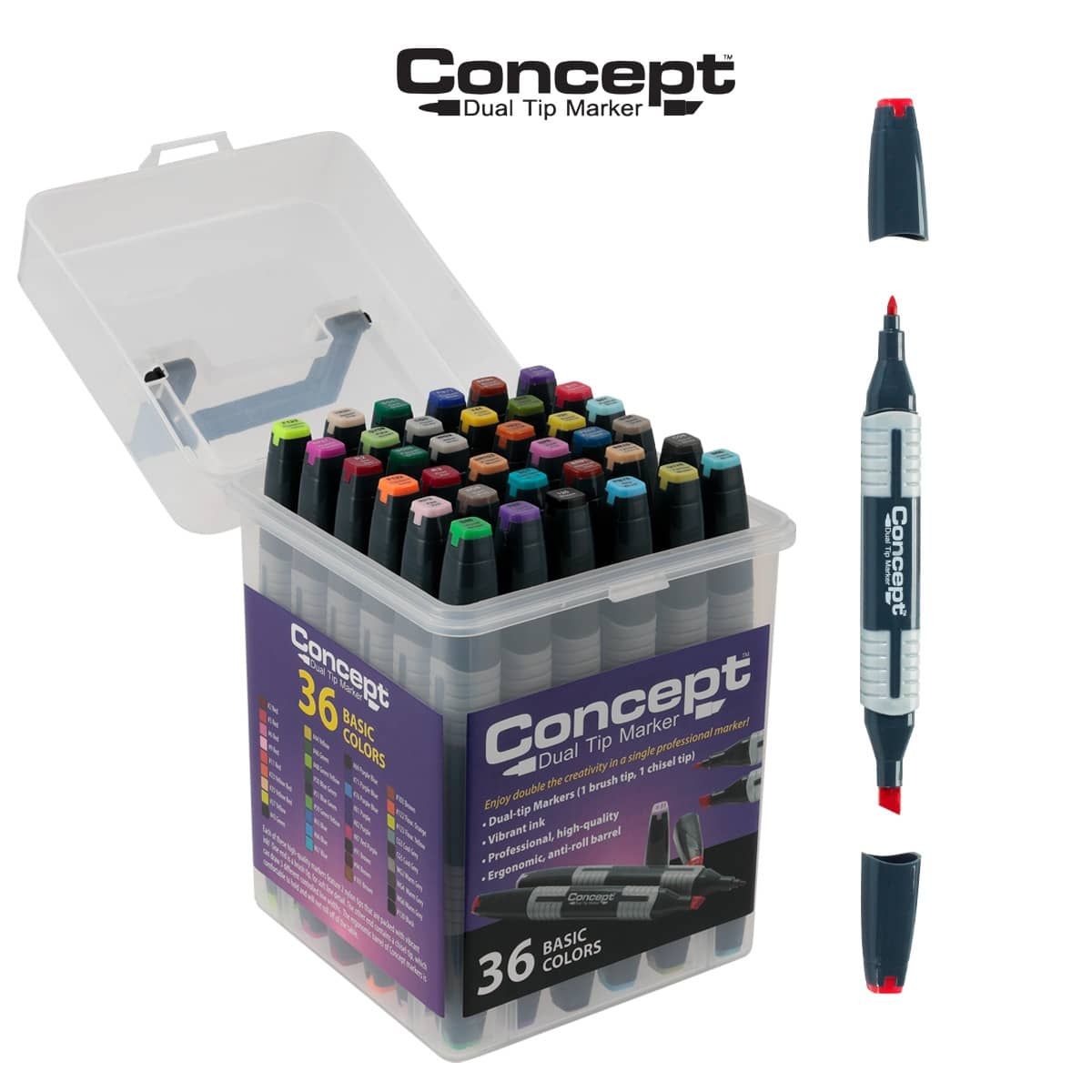 Look at this set. These markers look like they're from the future. You can color with both ends of them. If you use them out in public, it's going to turn some heads.
Concept Dual Tip Art Markers are an innovation in the world of drawing, coloring and mixed-media. You can now find them exclusively at Jerry's Artarama. Pick yours up today.
You may also like...