Portrait Painting in Oils by Arist Brian Neher
Why does professional portrait artist Brian Neher use LUKAS 1862 Oils?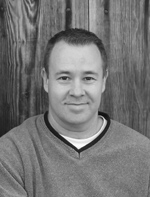 Brian Neher is an award-winning portrait artist who has captured the likenesses of clients of all ages. His work has been shown at the Portrait Institute in Manhattan, N.Y., as well as in American Artist magazine. He has received recognition in the National Portrait Competition as well as the West Coast Society of Portrait Painters. He has appeared on national public television as a guest on the magazine format show Paint! Paint! Paint! He has had the unique and rare opportunity to study under one of America's finest painters, renowned portraitist Joe Bowler. Learn more about Brian in his Jerry's Artist Spotlight on Brian Neher and by visiting his website at www.BrianNeher.com.
Portrait Painting with Brian Neher
To follow Brian's process, watch this enlightening time-lapse video of various stages in the painting of Brian's portrait of Will, and let us know what you think of his amazing artwork in the comments below!
---
Featuring LUKAS 1862 Oil Paints
I recently had the opportunity to try out the LUKAS 1862 Professional Oil Paints and chose to take them for a "test drive" on one of my portrait painting commissions. I was extremely pleased with how the paint handled and the effects that I was able to achieve as a result of using them.
From the moment that I opened up the first tube, I could see the high standard of quality that goes into the making of each color. The generous pigment content produced beautiful, bright colors straight out of the tube, allowing for a wide range of flesh tones and grays that can be mixed when painting portraits.
There were a couple of noticeable differences that I found when using LUKAS 1862 as compared to other well-known brands for painting portraits. The first is that the LUKAS brand has a slightly more fluid consistency than the others that I have used over the years, allowing for some beautiful wet into wet transitions and soft edges that can be made during the painting process.
The actual drying time of LUKAS 1862 Oils
The other distinguishing quality was the actual drying time of the paint itself. As with other brands of oil paint, some colors may take up to a week or so to dry to the touch, but the LUKAS brand paint set up in just a matter of days, allowing me to continue working on top of these previous layers. This was very helpful in the refining stages of the portrait. I often use my fingers when softening certain areas of a face and it's important to be sure that you're not removing paint when working this way, so the previous, quick drying stage worked to my advantage in this situation.


Each Stage of a Commissioned Portrait Painting
This portrait of Will was painted on Claessens #13 SP linen using LUKAS 1862 oil paint.
I highly recommend LUKAS 1862 Oil Paints
With LUKAS 1862 Oil Colors, you will find the high quality and consistency that you would expect when using a professional grade oil paint, but at nearly half the cost of other major brands. I would highly recommend LUKAS 1862 to other artists who are looking for a top quality product at an economical price.
---
You may also like...