Art Show Necessities -Prepare For Selling Your Art Outside
Preparing You For Selling Your Art At This Summer's Art Shows!
As the summer Art Show season gets ready to start, we want you to be prepared to have the best displays so that you can get your art out there and make some sales. To help you prep, we've designed a list of items that we think will help you stand out from the crowd and display your art the right way!
Display
Does the art show you'll be entering provide you with a tent to protect your artwork from the sun, rain or elements? Tents are a necessity, it provides a space to hang your art, and a place to let potential buyers to view your art close up. Jerry's recommends Insta-Stand Outdoor Structures which includes tents and pavilions with or without walls. They are perfect for providing shade, hanging hooks to display and hang art as well as boast flame resistant materials for emergencies.
As for hanging equipment- we like OOK Gallery Rods and Monkey Hangers. With these, you can hang several pieces of art vertically for a beautiful and eye catching display. Plus, the hangers are adjustable so you can space out artwork of several sizes!
Want to make a piece really stand out? Try displaying it on an easel. Display easels can prominently display your art right at the front of your tent or display. They provide a way for your art to really catch the eye of someone passing by. Display easels are also very affordable and easy to travel with and set up. Remember, the easier the piece of art is to see, the more likely someone will examine it closely and gain interest so make sure your best work is prominently displayed.
For displaying prints, we love canvas print racks. Nothing is easier than lightweight, folding racks that can hold many prints. Let visitors flip through your portfolio of prints and make some sales.
Traveling
Traveling can be particularly tough with artwork, between prints and canvases and supplies, it can be a lot to carry and organize, and store in your tent, display or vehicle. Here are our picks for the right tools that make transporting your art easier.
Creative Art Messenger Travel Bags make transporting everything from paints and pads to hanging equipment to snacks easy. These spacious, durable canvas bags have enough room for all the little things you'll need when preparing for an art show.
Moving prints can always be troublesome and without a way to carry many of them at once, but with Picturesque Archival Pro Presentation Cases, you can carry many different prints all at once. They stack and store easily so that you can carry many at the same time. These cases also feature 20 crystal clear pages to protect each print and provide a great way to present your art.
Staging Your Prints and Artwork Easily can be a challenge. Stay organized and ready to find when it's time to buy. With a Canvas Print Rack that has ample storage and is convenient and lightweight! They are a must-have when selling or displaying your art in galleries, shops, and art shows.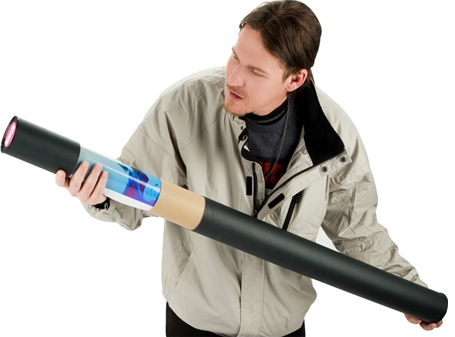 Interacting with Customers
One hot new trend at art shows is live painting. With the right travel easel, you can have everything you need and show off your artistic prowess. Live paintings are incredibly popular right now and having all of your tools, paints and gear. Getting the crowd to watch you work is a great way to draw in interest by passer-bys.
With many art shows coming up in New York, Chicago, Los Angeles and more, with the right tools, the outdoor community art show is an amazing way to gain exposure, get your name out there and sell some art. And with the right tools and supplies from Jerry's Artarama, success is practically guaranteed!
Comments
comments
You may also like...