HeatForm™ Thermoform Sheet Material
Moldable Thermoform Sheets Perfect for Cosplay!
HeatForm™ is a highly innovative, non-toxic, heat-activated thermoplastic sheet material. When heat is applied the material becomes soft and pliable making it easy to mold the sheet into simple or complex shapes. Heat may be applied to HeatForm™ with a heat gun, hair dryer or hot water. The self-bonding characteristics of HeatForm™ make it easy to fuse pieces together for a seamless finish. Once it is cooled, HeatForm™ becomes semi-rigid, yet durable and locks into its new shape. The Moldable Thermoform Sheets are perfect for artists, crafters, hobbyists, cosplayers, sculptors and architects! Use your imagination to create three-dimensional, multi-layered, sculptures, models, masks, and cosplay props in minutes! With HeatForm™ the sky is truly the limit for cosplay applications.
Key Features:
Non-toxic
Cut with scissors or utility knife
Heats with a heat gun or hair dryer
Can be drilled, sanded and painted
Self-adhesive when heated
Waterproof
Perfect For:
Creating molds & mold supports
Cosplayers, Architects, Artists
Masks, models, props
Waterproof projects
Email
Need Help ? Chat With An Expert
HeatForm™ Thermoform Sheet Material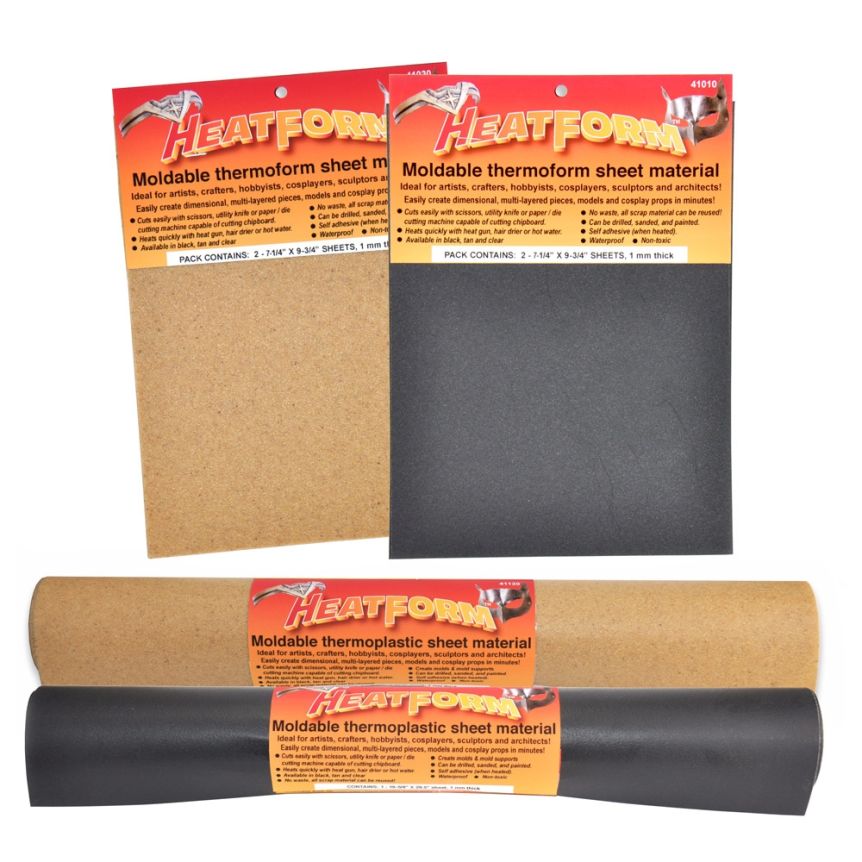 See Product Page