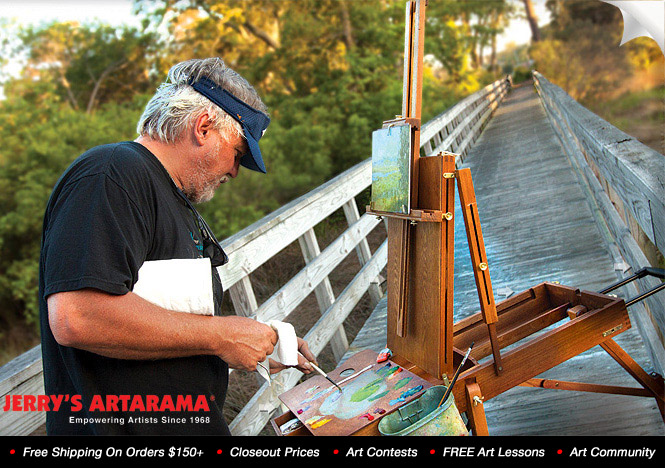 The Light Is Clear, The Colors Are Fantastic
Painting with Mike Rooney
This is the perfect time of year to plein air paint. It's not too hot, humid, or buggy. The light is clear and colors are fantastic because the growth on the trees and grasses are new and really saturated. As the summer comes and goes, the greens dull the longer they're out in the brutal sun. I've wanted to paint an afternoon on Calico Creek at the golden hour since last year, so join me and lets get out there and paint!
Don't you love to see how other people go about starting their paintings?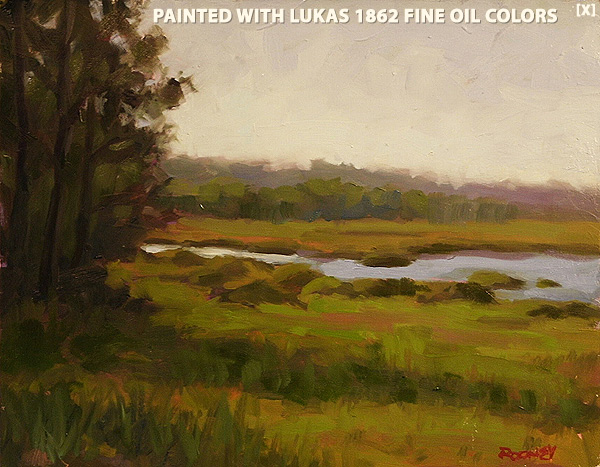 There's no right or wrong way to start one, and it seems there are as many ways to start as there are painters. I know I've got about a half dozen ways to start a painting in my "tool bag." I was excited to get out on Calico Creek with my brand new Monet Traveling Easel full size French Easel that I got at Jerry's Artarama. It has wheels on the bottom and an extendable handle (like your luggage has on it) for rolling along. The easel had dovetail corners, a nice wooden palette to mix my paints on, and I thought it was really well made. You've heard me brag on Lukas 1862 oil paint before,I know, but I love the stuff! It's creamy coming out of the tube..