Top 25 Paintings Sold – Based on Worth
The world's most valuable paintings!
There's no money in art, eh?
It's often taken for granted that being an artist means being broke. There is an archetype that exists in our culture: the struggling, if not mentally unstable, artistic genius.
While this idea has its romantic elements, there actually is a lot of money that can be made in art, many millions in fact. Paintings seem to have a snowball type of worth, accumulating a higher and higher value over the years. Today, we give you some of the highest-grossing paintings ever made. The listing is categorized by the adjusted value based on inflation. All prices are in millions.
---
Le Bassin aux Nymphéas, Claude Monet;

$85.2
---
Orange, Red, Yellow, Mark Rothko;

$87.5
---
Portrait of Alfonso d'Avalos, Marquis of Vasto, in Armor with a Page, Titian; $87.8
---
Turquoise Marilyn, Andy Warhol; $89
---
Yo, Picasso, Pablo Picasso; $89.4
---
Les Noces de Pierrette, Pablo Picasso; $90.7
---
A Wheatfield with Cypresses, Vincent van Gogh; $91.5
---
False Start, Jasper Johns; $91.7
---
Triptych, 1976, Francis Bacon; $92.2
---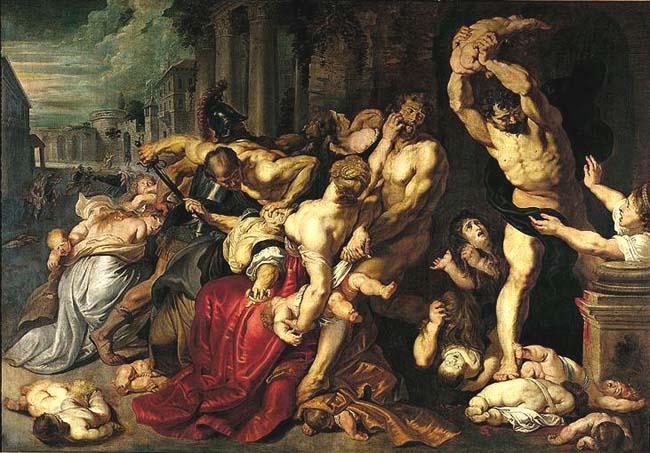 Massacre of the Innocents, Peter Paul Rubens; $98.5
---
Portrait de l'Artiste sans Barbe, Vincent van Gogh; $100.9
---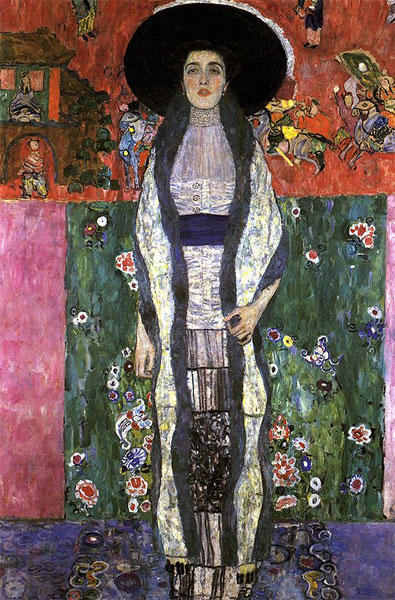 Portrait of Adele Bloch-Bauer II, Gustav Klimt; $100.9

**Note: 15 and 14 are worth the same amount—the breaking factor is the fact that Van Gogh's Portrait sold for $71.5 and Klimt's Adele II for $87.9.
---
Eight Elvises, Andy Warhol; $106.8
---
Irises, Vincent van Gogh; $108.1
---
Dora Maar au Chat, Pablo Picasso; $108.8
---
Portrait of Joseph Roulin, Vincent van Gogh; $110
---
Nude, Green Leaves and Bust, Pablo Picasso; $118.2
---
The Scream, Edvard Munch; $120.7
---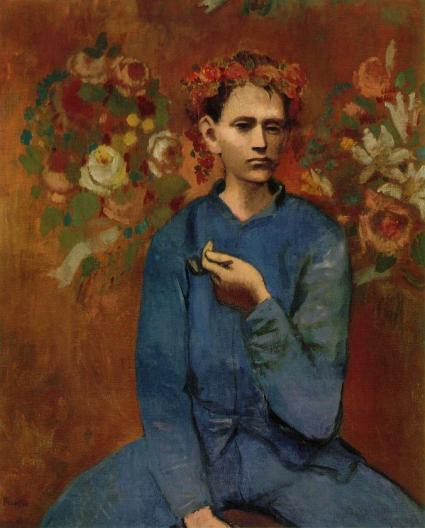 Garcon a la pipe, Pablo Picasso; $127.5
---
Bal du Moulin de la Galette, Pierre-Auguste Renoir; $139.9
---
Portrait of Dr. Gachet, Vincent van Gogh; $147.8
Sold in 1990 for $82.5
---
Portrait of Adele Bloch-Bauer I, Gustav Klimt; $154
Sold in 2006 for $135
---
Woman III, Willem de Kooning; $157.9
Sold in 2006 for $137.5
---
No. 5, 1948, Jackson Pollock; $160.8
Sold in 2006 for $140
---
The Card Players, Paul Cézanne; $267

Although the list is based on adjusted values, The Card Players is also the highest-grossing painting of all time. It was sold in 2011 for over $250 million. It was purchased by the Royal Family of Qatar.
---
It is interesting to note that some artists appear more than once on this listing. Vincent van Gogh and Pablo Picasso have created five of the paintings each. The 26th painting on the list would have been Rideau, Cruchon et Compotier by Paul Cézanne.
The fact that certain artists have multiple paintings worth such vast sums implies that the worth — the value, the amount next to the dollar sign — must be determined by the person who painted it, not the work itself. The millions are not made by such tangibles as oil and canvas, but by the skill possessed by the hand of the artist. Or does it start out that way and later becomes more about the name? One thing we can assume: There is much more value attached to the who behind the painting than the what.
What do you think? Do you think these are the top 25 paintings in the world? What's money got to do with it? Let us know what you think in the comments below!
Comments
comments
You may also like...