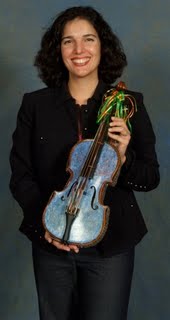 There are three items that I always have with me and I would like to share them with you. Most are curious about how I can work as an artist but not be obvious about it. Here are my "must haves" as an artist:
1. Observation Skills
The first item is what my boyfriend Andy refers to as the "Shiny Thing Syndrome." I just have to walk around looking at everything and anything! It doesn't matter if I'm at a hardware store (it's really an artist toy store) or at a park. My head does the 180 degree swivel and my pace is a stroll. Observing the environment is source of inspiration for me. Sometimes I do not know where I get my ideas. But some ideas have to be from looking at "shiny things!"
2. Camera
I try to always have a camera with me. Sadly, it is not always possible to linger observing an interesting scene, place, person, animal or item. It can be impossible to stop and sketch, too. Since the existence of digital cameras, it is super easy to build a reference photo library where YOU own the copyrights. If you can't build one for any reason, Wetcanvas has a free wonderful priceless library. A photo library is a great place to look for ideas for your next project.
3. Sketch Book & Pencil
This is very simple to do if you are fine with a small sketch book. I have three sizes of books all over my home and studio: 8 x 11 inches, 5 x 7 inches, and 3 x 5 inches. All of them are hardcover book binding, not spiral bound. The last sketch book size, 3 x 5 inches, is my favorite! Tuck in a #4B pencil, throw the book into my purse, and I am a happy sketcher! Who says an artist has to lug around a big, heavy sketchbook? Y
Got a comment about one of my blog posts? Feel free to post a comment! I have fun reading your comments, & will respond.
Smiles!
Angeline-Marie of
Angeline Marie Fine Art
[email protected]