The Artists' Studio: What Yours Can Look Like
Designing your perfect studio
Some people can be creative anywhere they go and sketch the perfect sketch or paint the perfect painting, others gather their creativity from the environment around them. Having an artist's studio is the perfect way to create a space purely for the sake of making art. They are completely customizable to the artist so that they can get the maximum focus, creativeness and stimulation they want or need. For those looking for their own artist studio or improve their existing studio, here are a few pointers, tips and things to think about:
Lighting is always a bright idea:
Lighting and color can play a large role in how you feel and how you are able to focus in your studio. Having natural light be able to penetrate your studio can be a big advantage to artists struggling to find their creativity. Studies have shown that having natural light in your studio or workspace directly enhances creativity. Since daylight synchronizes our circadian rhythms, or our sleep-awake cycle, having daylight available can make us feel more awake and focused, and boosts creativity and cognition. Many famous painters' studios like those of Georgia O'Keeffe (studio on the left) and Paul Cezanne (studio on the right) had large windows for this very reason.
Color can be another influencing factor. Brighter colors make people feel more childlike, and therefore stimulates the more adventurous, imaginative and creative centers of the brain. And since different colors have different effects on people, painting your studio walls a certain color can be great for making you feel more innovative. For example, Green is the color most considered to promote creativity, although Blue is calming and can help you focus on your work.
Don't stress about the mess:
Keeping your studio organized and clean is also a great way to inspire innovation and creativity. A clean workspace leads to a clean mind after all. Try storing all of your paints, brushes and other materials in a taboret or organizer to keep your studio from getting cluttered up. And all of your canvases or finished paintings can be stored in racks or flat files, which are the perfect space saver to keep your studio open and flexible so you can take on any size of project.
Furnishing for functionality:
Finally, having the right tools and equipment can have a big influence on your art. Like to sit while you paint your masterpiece? Try a H-frame easel that lets you raise and lower the height of your canvas. However, if you like to paint at home and on the go, a French easel might be more your speed. Or if you prefer to sketch, an adjustable drafting table is the way to go. They come in a wide variety of styles from traditional to modern, so they can match virtually any studio! Having the wrong kind of equipment can definitely add to your stress and block your creativity, so make sure you do your research before you buy.
And remember, your studio is designed for you. So make sure it inspires you!
For more inspiration, here are some studios of famous artists and painters:
Jackson Pollock, Painter
Willem de Kooning, Artist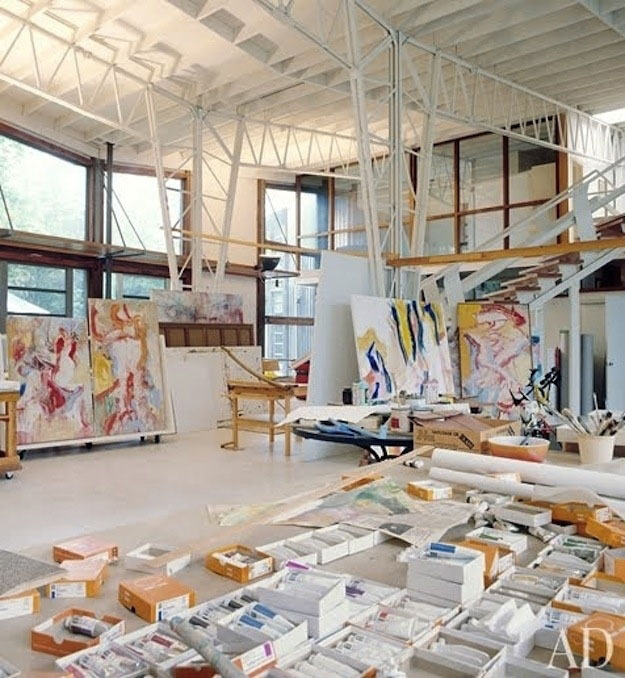 David Hockney, Painter
Pablo Picasso, Painter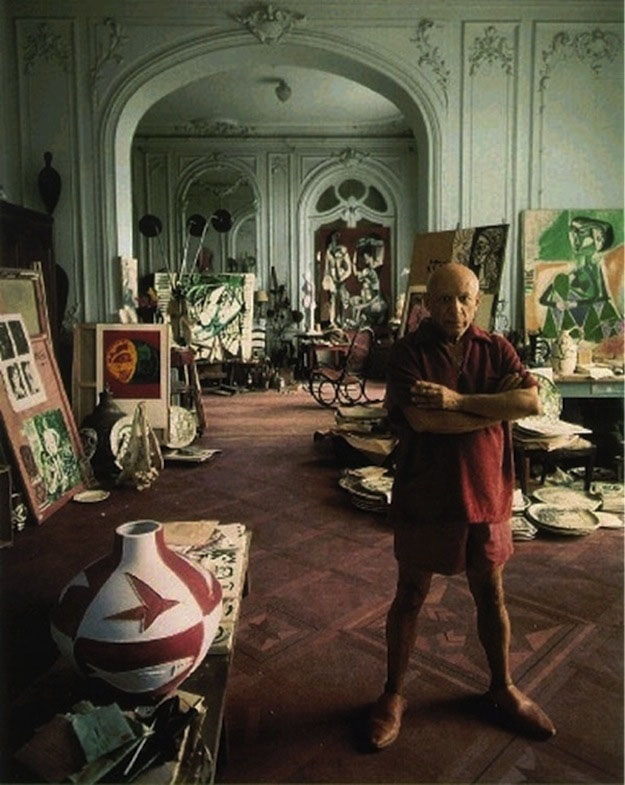 So what does your dream studio look like? Let us know in the comments!
Comments
comments
You may also like...