Sunset Paintings by Wilson Bickford
love to paint sunsets! I could paint nothing BUT sunsets and never be bored with it. It's the strong value contrasts of the light and silhouetted darks that really grab me!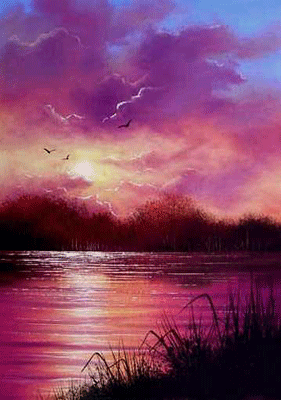 "FIRE IN THE SKY" is on a 12″ x 16″ panel and was painted wet-in-wet using Jerry's own SOHO Oils. I like the interplay of that little touch of cool Blue against all the warm Reds and Yellows. Repeating those hues in the water ties the whole painting idea together.
"EVENING SILHOUETTE" is on a 10″ x 20″ panel and was also painted Alla Prima, but the finer, tighter details were added after it had dried.
I like the delicacy of all the tree branches against the lighter sky backdrop.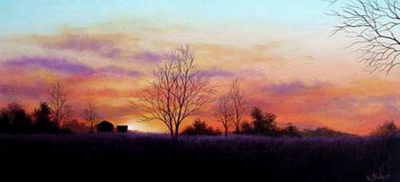 Every sunset is unique and different, so we as artists have an unlimited amount of reference material at our disposal. Whether you take photos to act as your guide or work from imagination, the possibilities are truly endless.
Another day, another sunset!
www.wilsonbickford.com
Comments
comments
You may also like...