Oil Painting Mediums Questions, Drying Oils & Mediums
Jerry's LIVE Episode #80: with Guest Jimmy Leslie
From the beginning oil painter to the well-heeled professional, EVERYONE can learn a little something from esteemed guest, Jimmy Leslie! Armed with the knowledge of proper oil painting etiquette and Winsor & Newton Oils and Mediums, Jimmy gives the best explanations of fat over lean, drying oils and their uses, alkyds, oil painting mediums while tossing in some fun facts and history.
Don't miss Amy's favorite all-time guest who is a font of knowledge– and we all know how Amy loves the science behind art supplies… Come ready to learn, and bring your biggest oil medium questions!
Supplies seen and used in LIVE Episode Drying Oils & Mediums
Full Supply List Seen Here: Oil Mediums And Drying Oils Supply List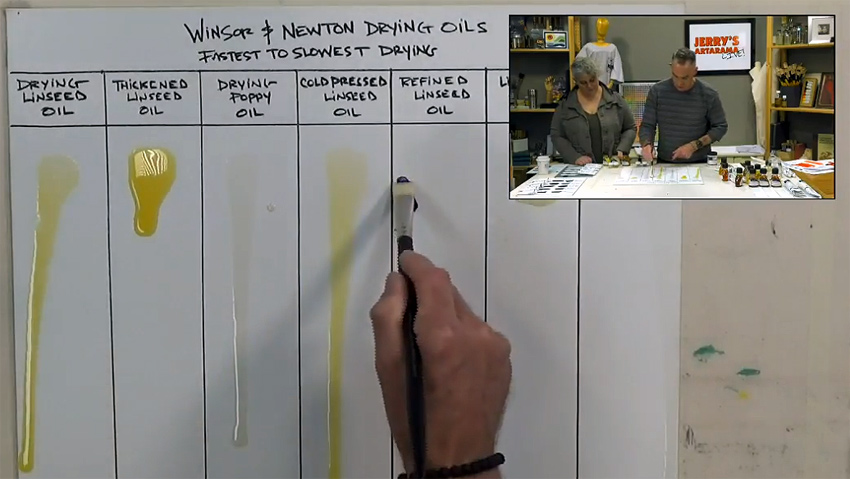 ---
Comments
comments
You may also like...