Jerry's Artarama Corporate Halloween Pumpkin Contest 2013
Announcing the Winners
As artists, we believe its always important to stay creative and just like you all, we enjoy the seasons. So for this halloween, we had a Pumpkin Carving Contest at our corporate headquarters and let me just say, our employees really showed off their artistic talents!
After working hard all week to find artists the best materials and art supplies available, we got to stretch our artistic legs, eat some pizza, try some pumpkin carving products and paints and get a little messy carving some fun and spooky pumpkins to show off at our office.
Each staff member received a pumpkin and was given access to some of our best pumpkin carving and painting products like Wood and Lino Cutting Tools Sets, Matisse Structure Acrylic paints, Creative Mark FX brushes and the PTK Pottery Tool Kitfor carving and scoring. Each member of our team really got into it and when given the best products on the market, could really express themselves in their own pumpkins.
So take a look at the pumpkin creations we made here at Jerry's. And if you think you have the artistic chops to compete like we did, check out our Paint or Carve Your Pumpkin Facebook Contest, you could win up to $200. The contest is oven through November 2nd. I know we had a lot of fun decorating our pumpkins here and you will too!
We had many great entries and everything from scary to sporty to funny pumpkins. He's our Grand Winner: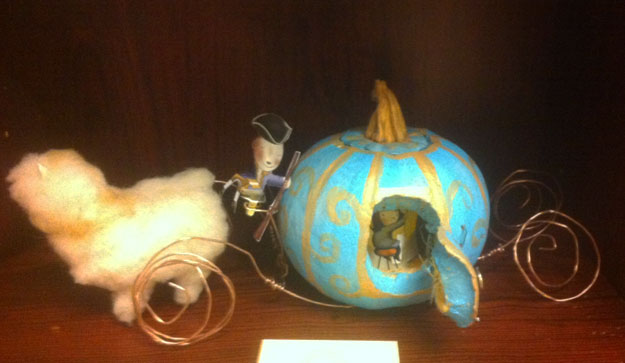 Cinderella Carriage by Cate, one of our copywriters
All of our entries were great, but Cate's pumpkin went above and beyond. She thought outside of the box and used framing wire to make the wheels. She even added in Little Jerry! If you're interested in making your own princess Cinderella pumkin carriage, Cate was nice enough to share with us her "in the making" photos to show you how to make your own.
Tip 1: Make sure you prime your pumpkin with a light color before you paint your pumpkin. Otherwise you will be adding coat after coat of paint.
Tip 2: Think outside the box and and add props and accessories to really set your pumpkin apart.
---
Here are our Staff Favorites:
---
---
---
---
---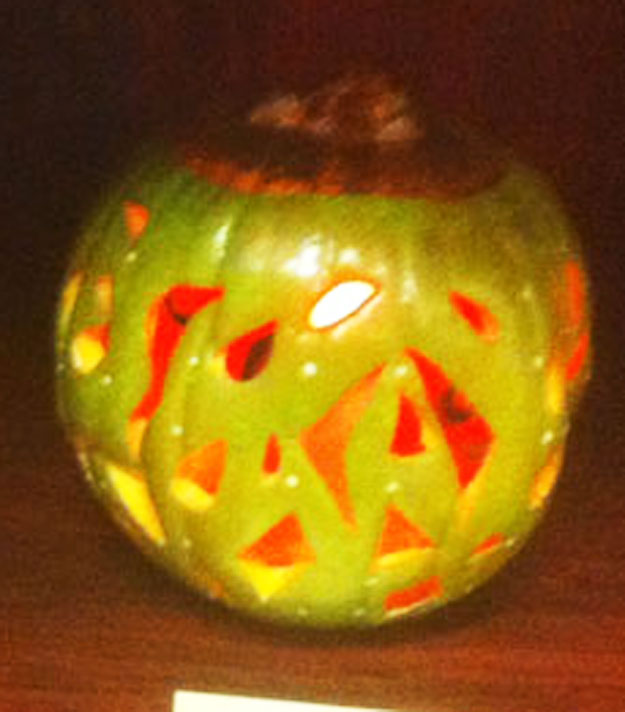 ---
And of course, all of entries were great and spooky: Here are all of them together!
Our office looks great now and very festive. Let us know which of the pumpkins is your favorite and please share your artistic pumpkins with us in the comments below! Also, dont forget to share your own pumpkin on our Facebook contest page. Happy Halloween!
You may also like...