Artist Tessa Nicole – Meet Arizona's Self-Taught Impressionist Palette Knife Oil Painter
Self-taught artist, Tessa Nicole, has only been painting for 5 years. While it first began as a "new hobby", she has tirelessly worked her way up to creating full-time and selling her work all around the world. Her vibrant color schemes and dramatic texture add a new life to every space and keep collectors smiling all day long.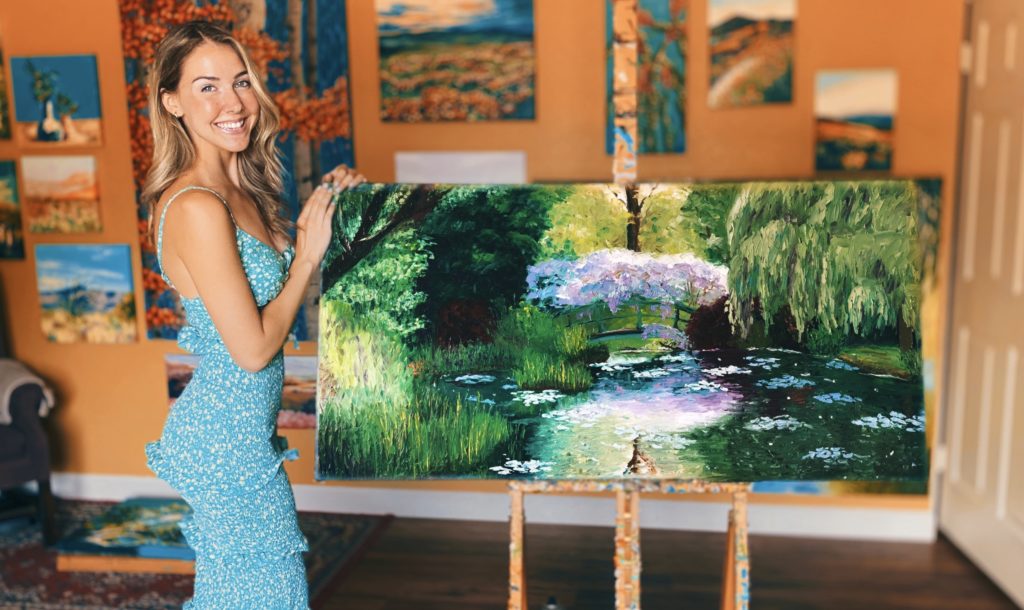 Using solely palette knife, Artist Tessa Nicole creates lively and textured oil paintings that capture the eye and fill any space with light.
The young artist's impressionistic style is inspired by her two favorite artists: Claude Monet and Vincent Van Gogh.
With the free-flowing expression of Monet, and the texturized "touchability" of Van Gogh, Tessa's goal in creating any painting is to open the eyes to a bright and talkative movement.
Tessa Nicole's specialty is working one-on-one with her collectors to create unique and personal works of art.
From a photo of somewhere that is special to you & your significant other, to a flower that reminds you of your mother, Tessa will create an original oil painting that speak specifically to you!
"Quality of product is very important to me when creating art using oil paints"
"Quality of product is very important to me when creating a piece in oil paints. Jerry's Artarama makes it easy for me to find better quality oil paints I need to make something stand out. For extra large pieces, I use Soho oil paints. Not only do they fit a "starving artist" budget, they also provide vibrant color and smooth-flowing texture!
For smaller scale pieces, my go-to is Charvin oil paints. Their wide range of color makes for incredible oil painting detail and the texture is like the perfect icing on a cake."
See Video to learn more about Tessa Nicole Art and her techniques for Oil Paintings
Visit Artist Tessa Nicole online at:

Website – www.tessanicoleart.com
Instagram – www.instagram.com/tessanicoleart
---
Comments
comments
You may also like...